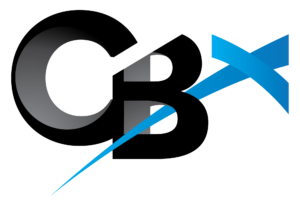 For the past couple of years CU*Answers has been working on a long-term strategic project that will introduce a new face and platform for our CU*BASE core processing software.  With this new infrastructure, CU*BASE will be delivered to your credit union workstations via a browser window.  And to go along with the snazzy new look and feel, we're even planning a rebranding of the name (subject to trademark approval, of course)!
Watch this recipe for more news throughout the rest of 2023 and into 2024!
Check out the slides from the 2023 Leadership Conference
Preview early design mockups (subject to change)
Review updated hardware/software specifications for running CBX
An Investment for Our Future
The investment to move CU*BASE to a new platform has been one of the largest we've made in many years, with the highest level of client impact. It's akin to what we did back in 2000 when introducing the GOLD graphical user interface in the first place. We're basically building a whole new user experience for CU*BASE, something that hasn't changed substantially in 20+ years.
More importantly, our CUSO is investing in this for our collective future. Clients across the network will enjoy the benefits of the new platform and ongoing evolution for years to come…all with no change to their monthly invoice for core processing.
What's Changing
Data will be presented to users via a standard web browser, instead of client software loaded on individual workstations.
Graphical design elements such as colors, buttons, fonts, and overall screen layout are being freshened up to use a more modern look and feel.
Overall screen size of the browser window will be controlled by the end-user.
What's Not Changing
For the initial rollout, the layout of data on the screen will be pretty much identical to what users are familiar with now. The learning curve for your teams will be low.
The underlying host screen, business logic, and architecture is exactly the same; only the UI presentation is changing.
The underlying database and table structure is exactly the same. You'll use the same analytics dashboards, reports, and Query tools to analyze and export data as you do now.
A user must still be set up on our network to access CBX. We're not building an web-based product that's available via the Internet. We're simply presenting the UI via a web browser.
Although the user can resize their browser window and content will adapt, data will not necessarily expand to "fill up" a larger screen. (See "Dreams for the Future" for more on this.)
Dreams for the Future
Things that won't change on day 1, but that we're excited about for future phases:
Screen layout innovations: Although the underlying host screen size isn't changing, the new UI layer is much more flexible as to how much data can be displayed, even data that can't fit on the host screen. For example, we can take advantage of the ability to scroll vertically and display far more accounts on the Inquiry, Phone, and Teller screens. We also use the larger screen real estate to eliminate the need to click on tabbed folders to display more content.
Workflow innovations: Likewise, we can in some cases gather data from multiple screens, or even reach into the database and pull other related data to display on the larger display, without costly changes needed to the underlying host screen and business logic.
Look and feel innovations: While we will no longer be offering separate user-defined color themes in the new design, the underlying architecture will allow us to get much more creative with colors and designs in the future, and we look forward to exploring those as things settle and we have time to experiment.
Finally, while we do have long-term plans to one day eliminate the need for print sessions and even Guapples, there are a many other moving parts that still need to be addressed. Solutions like Native Receipts and CU*Forms represent our first few steps along that journey, and CBX will take us even further down the road to eventually achieving that long-term dream.
What to Expect on Day 1
The positive impact of the project for the long-term probably cannot be overstated, but it's important that we are transparent about the realities of this project and its impact on our development cycle for at least the next 18-24 months.
On day 1, things won't be perfect, nor will we have all of our help and education materials converted to show the new look.
While we will of course do basic QC testing, with 18,000 screens we will not catch every nuance. But your teams can help! Every screen will have a button you can click to report a problem or provide a suggestion.
CU*BASE GOLD will continue to be developed in parallel and will be supported for a period of time during the transition. Once we've worked through any showstoppers we will set a sunset date for the old UI.
As with other foundation projects, CBX is a "base camp" for the next decade of evolution and innovation, and we're chomping at the bit to get started on the journey!
Chefs for this recipe: Brian Maurer and Dawn Moore