CU*Answers is a CUSO and a Cooperative.
We've been living the cooperative spirit for years.
In short, we make credit unions go.
CU*Answers offers expertise in implementing technical solutions to operational needs, and is a leader in helping credit unions form strategic alliances and partnerships. CU*Answers provides a wide variety of services for credit unions including its flagship CU*BASE® processing system (online and in-house) and Internet development services featuring It's Me 247 online and mobile banking. Additional services include web development, network design and security, and image check processing. Founded in 1970, CU*Answers is a 100% credit union-owned cooperative CUSO providing services to credit unions representing over 2 million members and $27 billion in credit union assets
2022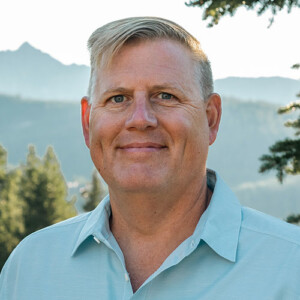 Geoff Johnson becomes CEO. Randy Karnes retires. 1-Click loans introduced in Online Banking. Mobile 6 online banking mobile app released. RDC IQ becomes new standard. Two for Tuesday video series premieres.  Dawn Moore promoted to EVP of Client Experience and newest member of the Executive Council.  Conversations On… program launches.  CU*Answers Innovation Center celebrates two years in operation. Element Credit Union CEO Linda Bodie named Chair of CU*Answers Board of Directors.  Analytics Booth welcomes 200th subscriber. MOP 2.0 launches. CU*Answers welcomes CU Outdoors Capital, a Gearfire company, to the Servicer Edition community.
2021

CU*Answers opens the Innovation Center in Las Vegas, Nevada, expanding the CUSO's capabilities and nationwide reach. It's My Biz 247 is rebranded to BizLink 247 Online Banking for Business. All credit unions are shifted to 7-day processing; launched 365/366-day processing, even on federal holidays, for all online and self-processing credit unions across the network. Launched a completely new, module-driven look and feel for the It's Me 247 suite of desktop and mobile banking products. Introduced a second teller processing platform, Xpress Teller, to the CU*BASE core processing software. Partnered with new CU*BASE Certified Distributor; CUaxis. Geoff Johnson promoted to CEO.
2020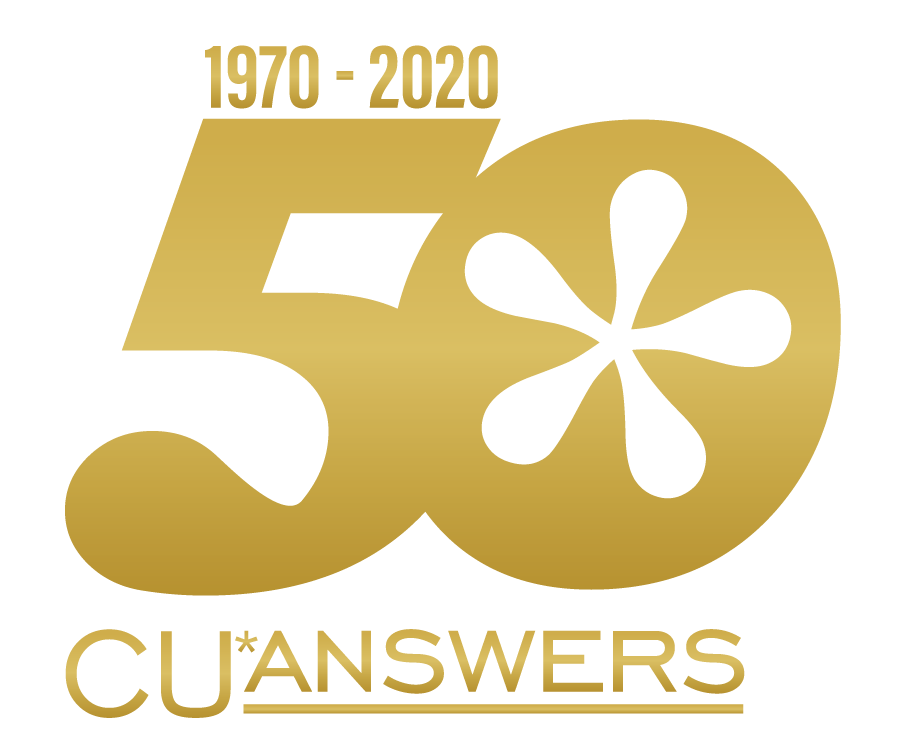 CU*Answers celebrates its 50th Anniversary. CU*Answers and MY CU Services launch new strategic partnership to provide technical and operational services to the growing community of credit unions served by the two organizations. CU*Answers conducts its first ever all digital Leadership Conference. Planning begins for new Las Vegas center to provide CU*Answers a base for interacting with the western region. Release of 1 Click Credit Cards and Flex Loans gives members more flexibility to manage their credit union relationship online. Credit unions use free skip payment feature to perform over 47,500 skip payments in March and April — 40,000 more than the same period in 2019.
2019

The Mobile Technologies Group is officially launched to drive development of mobile solutions for the CUSO. In just its second year, MACO surpasses 200,000 active users. OpsEngine kicks off true 24×7 processing, extending processing to seven days a week. RDC-IQ is released providing credit unions with near real-time RDC posting. CUSO Magazine, a new network initiative to deliver content on all topics related to the industry, kicks off, giving aspiring writers an opportunity to share their stories. Web Services unveils its new Web Accessibility service, providing a response to concerns of ADA compliance and general web quality assurance. BizLink is created to assist in development of business membership services for credit unions. CU*Answers kicks off 50th Anniversary celebrations.
2018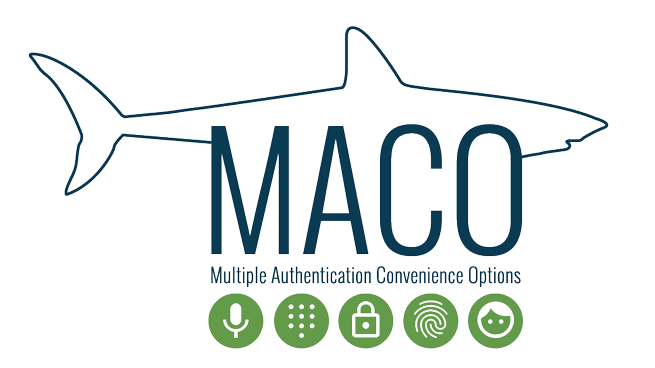 Major shift to APIs kicks off with new Direct Login Widgets to access online banking.  Internet Retailer Support Center adds Multiple Authentication Convenience Options (MACO) for new sign in methods on mobile apps.  CU*BASE CTE reaches 11 clients.  New graphing tools added to CU*BASE.  CU*Answers sales team signs first Hawaii-based credit union.  IRSC adds card status control to mobile apps.  Secure forms and Request Center introduced by IRSC and Web Services.  Year long Imaging Solutions contests kick off – $23,000 in prize money.  Imaging Solutions creates virtual closing rooms in It's Me 247 Online Banking.  COO Geoff Johnson promoted to President/COO. New event introduced: 2018 CEO Strategic Developers Boot Camp. Launched It's My Biz 247 mobile banking.
2017

CU*Answers Store launches in March of 2017, spearheading an effort to bring all of CU*Answers products into a single online shopping experience. Asterisk Intelligence team renames My CU Today  to Analytics Booth. CU*Answers celebrates its 10th Annual Video Contest. CU*BASE receives a new navigation system. AuditLink launches Vendor Management business. CU*Answers clients – Frankenmuth Credit Union, Safe Harbor Credit Union, Alpena Alcona Area Credit Union, and Washtenaw Federal Credit Union – honored by Michigan Credit Union League. Developer's Help Desk launches! CIO Jody Karnes retires after 23 years at CUSO; Brian Maurer and David Wordhouse promoted to Executive Vice Presidents.  Year 3 of Executive Study Boot Camps.
2016

CU*Answers reached a new milestone with revenue surpassing $50 million for the first time in the CUSO's history, and returned a record $4.09 million in patronage and ownership dividends to credit unions. The Internet Retailer Support Center is introduced as a new support desk for credit union virtual channel project managers offering a digital store environment for products including the new Mobile App 2.0 with RDC, free hybrid mobile apps, the completely redesigned member application process, the mobile experience center, and more.
2015

CU*Answers sets a record for new members processed in CU*BASE with over 160,000 added through conversions and mergers. 11 credit unions join its network of credit unions. CU*Answers invests in Imaging Solutions team, taking over the sales and support process for e-document strategies. CU*Answers and its cuasterisk.com network partners design a new sales culture and foundation, presenting a significant opportunity for expanding the suite of services, and welcome partner Chatter Yak! into the fold. Working with Payveris for transaction processing, CU*Answers designs its first native user interface within It's Me 247 online banking for bill pay. CU*Answers releases first mobile application for credit unions.
2014

CU*Answers exceeded $40 million in direct revenue. A huge year for FEP (File Expansion Project) development & implementation, representing over 40K programming hours. Reached the 125 owner milestone. Introduced Walking In The Members' Shoes experience including a new series of videos, website and more. My CU Today introduced and released to board member credit unions. Specialized It's My Biz Online Banking introduced for credit union business members.
2013

New look for It's Me 247 Online Banking and online applications. Work continues on File Expansion Project (FEP) and new design for CU*BASE GOLD (ING, or Improved New GOLD). CU*Answers uses e-Voting for Board Elections
2012

Began new expansion and construction projects. Converted 8 Credit Unions to CU*BASE, with a record 3 new Start-Up CUs, and 7 Mergers. Network expands to 165 credit union clients with 107 credit union owners. Paid a Patronage Dividend of $1.7 million to our credit union owners. 168 CU*Answers employees and 38 Xtend employees plus 14 contractors. Awarded $15,500 in 2nd year ofInnovator Investment & Grant Program. Introduced Grand Opening Kits. Launched the Live It! Series focusing on the 7 Cooperative Principles. Board Financial Literacy Series website launched. Opened the Muskegon Data Center. Network Compliance Teacher newsletter published. Xtend celebrates its 10th birthday. Advantage CEO Virtual CIO Service launched. It's Me 247 Online Banking gets nearly 36 million visits in 2012.
2011

Celebrated the International Year of Cooperatives; Converted 14 credit unions to CU*BASE plus several new mergers into existing CU*BASE clients; Reached a new record of 102 credit union Owners; Introduced Mobile Web and Text banking; CU*Answers paid a Patronage Dividend of $1.4 million to our credit union owners; Awarded $10,000 in First Innovators Investment and Grant Program; Introduced the Spirit of CU*Answers" award – VacationLand FCU winner; Online Balloting System available using It's Me 247 Online Banking; Introduced Cooperative Score; WESCO Net renames to CU*Answers Network Services.
2010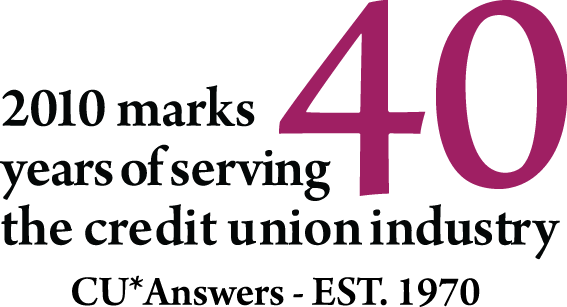 Celebrated our 40th birthday. CU*Answers converts 11 new CU*BASE CU's; processing for 1.3 million members. Issues record dividend/ interest return to 80+ CU Owners exceeding $1.4 million.
2009

CU*Answers has record year, adding 140,000+ new CU*BASE members; CU*Answers issues record patronage dividend to owners of $700,000; CU*Answers and network partners write and distribute 300+ press releases.
2008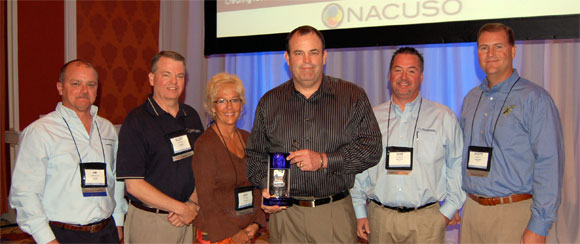 CU*Answers annual revenues exceed $29 million; 14 CU*BASE conversions representing 102,000 members; CU*BASE processing for 130 credit unions representing 1.1 million members; awarded NACUSO's CUSO of the Year Award – 1st multiple time winner. Rollout of the NGS (New GOLD Standard) look and feel for CU*BASE GOLD.
2007

Reed Data, Inc. becomes eDOC Innovations; It's Me 247 online banking introduced.
2006

CU*Answers partners with Gulf Data Systems (Mobile, AL) for marketing CU*BASE
CU*Answers announces intentions to become majority stock owner of Reed Data, Inc.
CU*Answers announces Check 21 CUSO formation strategy with Corporate One
CU*Answers University Education exceeds 1,800 face-to-face interactions
PIB (Personal Internet Branch) layered security feature introduced for online banking.
2005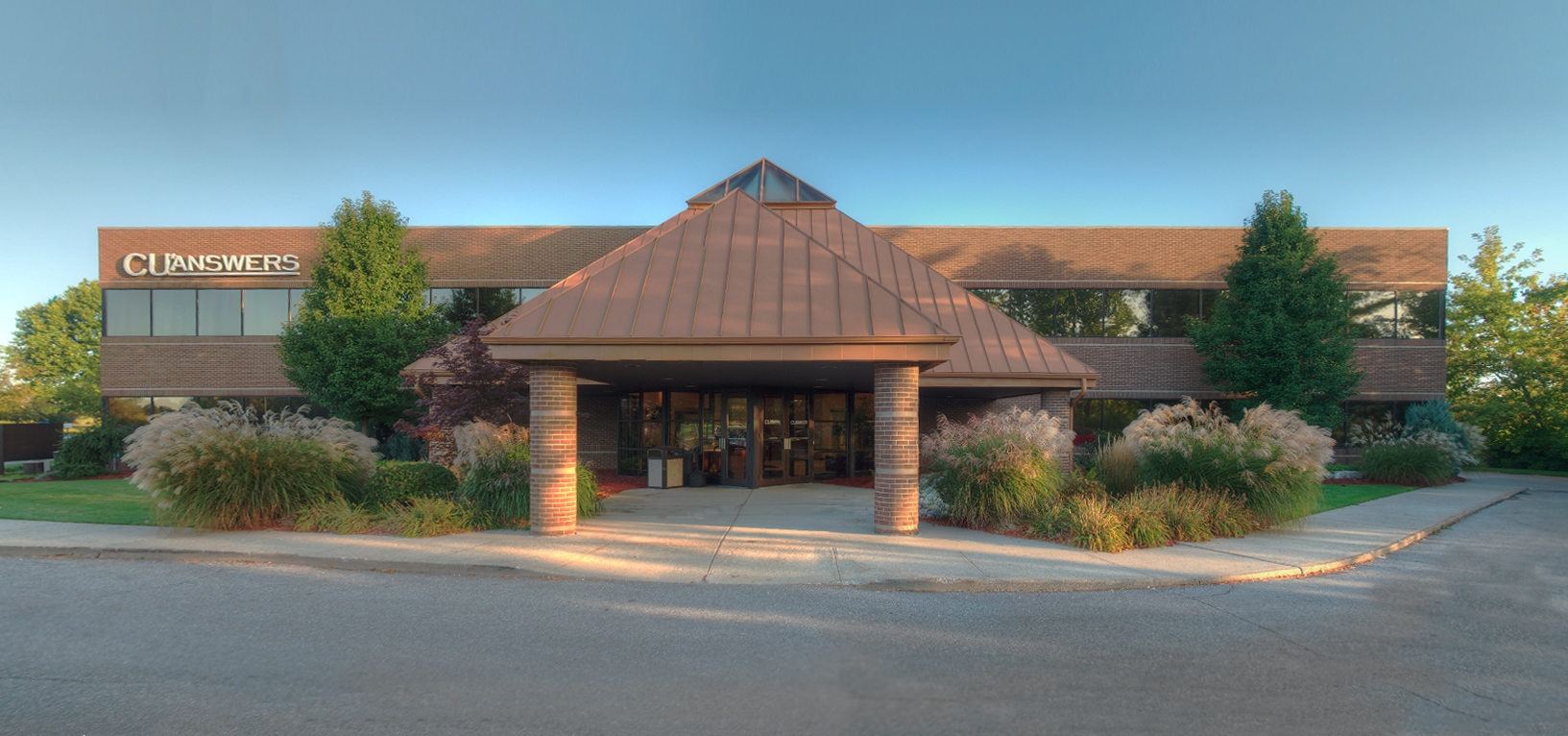 CU*Answers expands to its newest 28th Street facility; CU*Answers converts its 100th CU*BASE client representing 13 states; CU*Answers has record year for CU*BASE members converted (100K+); Collaborative Marketing piece delivery exceeds 800K; thermal receipt printers with signature pads from Carswell Data Products are introduced.
2004

CU*Answers implements High Availability strategy for Disaster Recovery; CU*Answers annual revenues exceed $15 million; 698,500 CU*BASE members processed daily; CU*BASE Processing Agreement signed with Franklin & Associates (now CU*NorthWest CUSO).
2003

WESCO changes its name to CU*Answers, reflecting more their place in the credit union industry.
2002

CU*Answers announced formation of Xtend Financial Services CUSO; WESCO Net (now Network Services) founded to handle technical needs of clients; partnership with CoWWW results in introduction of CU*SPY online archival of statements and reports.
2001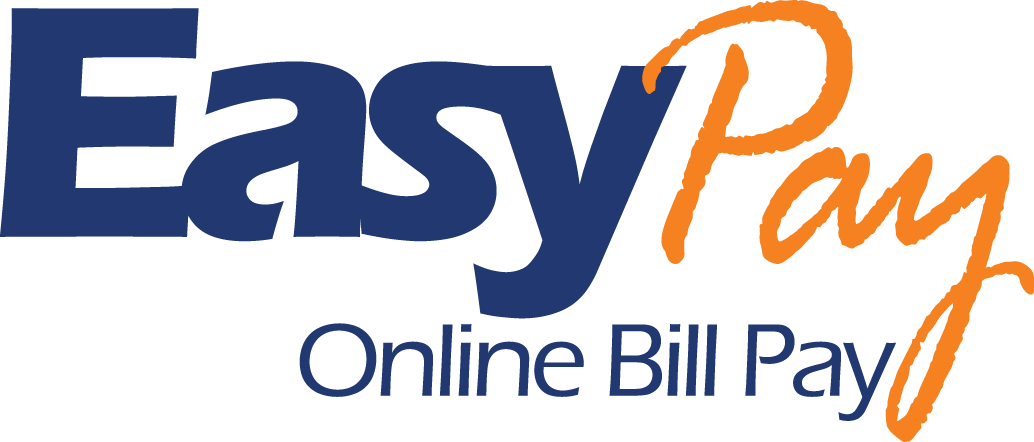 CU*EasyPay! online bill payment introduced. Online help introduced for the CU*BASE GOLD software.
2000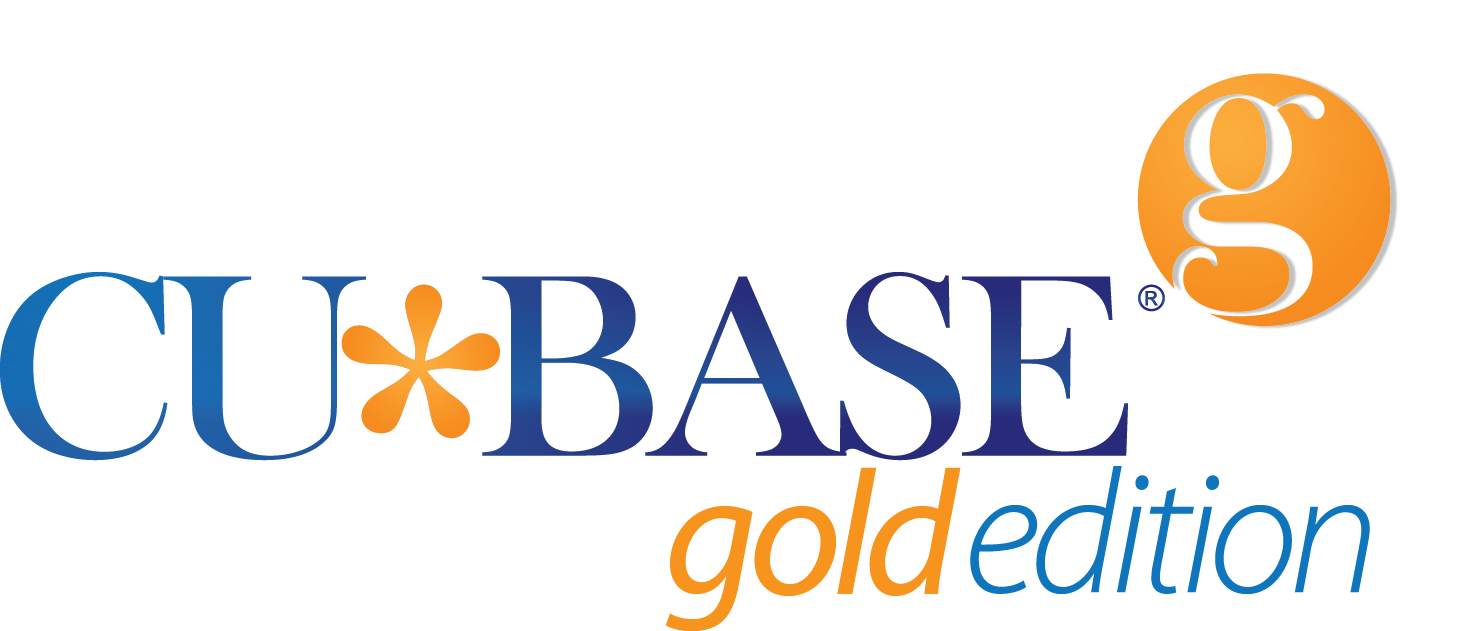 WESCO recognized as "2000 Operational CUSO Of The Year" by NACUSO; introduced CU*BASE GOLD and a new TCP/IP network; web development services introduced
1999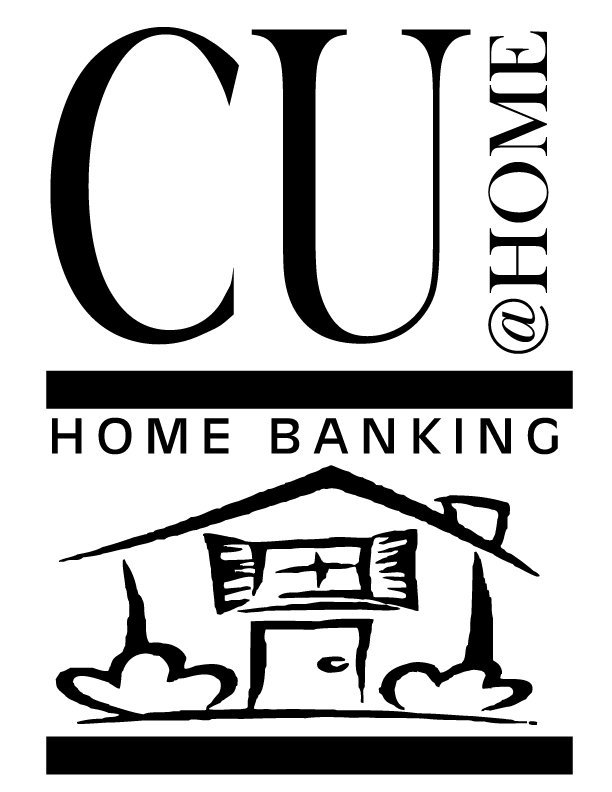 CU*@HOME PC Home Banking introduced
1996
Self-processing (in-house) services introduced; first client converted outside of Michigan
1995
Moved to Kentwood location; 26 owners; 41 data processing clients, 83 check processing and 82 Fed deposit clients; assets $2,414,191
1994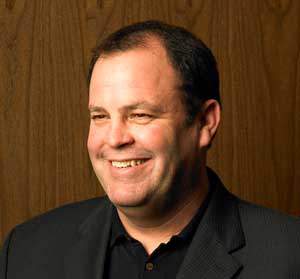 Converted from NCR to AS/400 platform; Randy Karnes hired as President/CEO
1991
Opened Saginaw Item Processing branch
1990
36 data processing clients, 44 check processing and 12 Fed deposit clients; assets $853,000; Board reorganized to 7 members comprised of CEOs of data processing clients; relocated to Eagle Park Drive location
1985
42 on-line data processing clients, 16 check processing and 8 Fed deposit clients; assets $543,000; gross processing revenues $693,000. Reorganized as a stock cooperative with 19 original owners
1984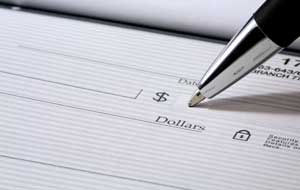 Introduced check processing services: 5 checks processed per day
1982
Introduced Fed deposit services
1980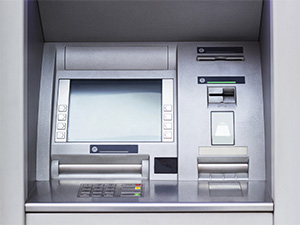 First ATM connection tested
1979
22 clients; total revenue of $27,000; 8 staff members
1978
66,000 members processed
1976
42,000 members processed
1973
3 clients with 21,000 members processed
1970

West Michigan Computer Co-Op, Inc. (WESCO) organized as a non-stock cooperative to provide low-cost data processing service for credit unions. Stats: 9 board members; 1 client with 7,500 members processed on the NCR platform; approximately 5 staff members.