Intro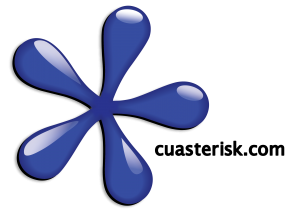 CU*Answers is a Credit Union Service Organization (CUSO) and a cooperative corporation headquartered and incorporated in Grand Rapids, Michigan.  We are exclusively owned by credit unions, and provide the bulk of our services to the credit union industry.  Our flagship product is CU*BASE, our state-of-the-art member data processing system combining the best of member information databases, marketing tools, high quality presentation tools, powerful processing capability and flexible configuration.  In addition, CU*Answers offers other professional and software services, either directly or through our cuasterisk.com network.
Our clients, partners and brands stretch across America.  When you do business with CU*Answers, you have the opportunity access to a national network of credit unions and service providers, from Maine to Alaska, California to Florida.
Cooperative principles
Credit unions are built by their members; members who fund and direct their credit unions through elections of leaders, allowing individual interests to align with community needs.  CU*Answers extends these principles by being built by credit unions, funded and directed by these financial institutions.  Because of our unique business model, we have a very open relationship with our client-owners.  When CU*Answers works with a vendors, we continuously reaffirm these principles to our clients, owners, and partners.
Learn more about the 7 cooperative principles

Data Security
As a service provider to the credit union industry, CU*Answers has access to and must protect the non-public personally identifiable financial information of credit union members and other customers of financial services.  If your services require access to this information, by law your contract with CU*Answers must include a provision agreeing to protect this information in accordance with federal privacy laws.  In addition, CU*Answers may also require you to contractually adhere to and provide evidence of compliance with federal and state laws regarding the privacy of member financial information.  Finally, we may require the right to break the contract if your company cannot meet standards for secure and supported technology.  For example, if your service requires the use of technology that is no longer supported and patched, our security requirements may force us to move in a different direction.
See "Due Diligence", below, for further information.
Non-Disclosure Agreements
CU*Answers recognizes that in our business Non-Disclosure Agreements, or NDA's, are the norm.  However, CU*Answers unique cooperative model presents some challenges to the standard NDA verbiage.  CU*Answers is often compelled to share information with our owner-clients about our business opportunities.
To solve this issue, CU*Answers has developed a series of NDA Agreements that ensure your intellectual property and business secrets will be preserved without violating the cooperative principles upon which CU*Answers is based.  If you believe your business requires an NDA, please review our Policy and Templates to learn more about our views towards NDAs.
View our NDA policy and templates
Due Diligence
Depending on whether your services involve protected member information, as well as the level of investment by CU*Answers, we may require some or all of the following information:
Evidence of Data Security audits (such as the SSAE16)
Evidence of the use of supported technology
Financial Reports, including evidence of GAAP accounting
Proof of Insurance
Business Plan
Business Continuity
In addition, if you provide services to our credit union clients, they may require the same level of due diligence or greater to satisfy their compliance requirements.
Process
Normal process for vendor review at CU*Answers is as follows:
Initial engagement
NDA, if applicable
Review of due diligence materials
Review of terms and conditions of the service
Announcement to clients , if applicable