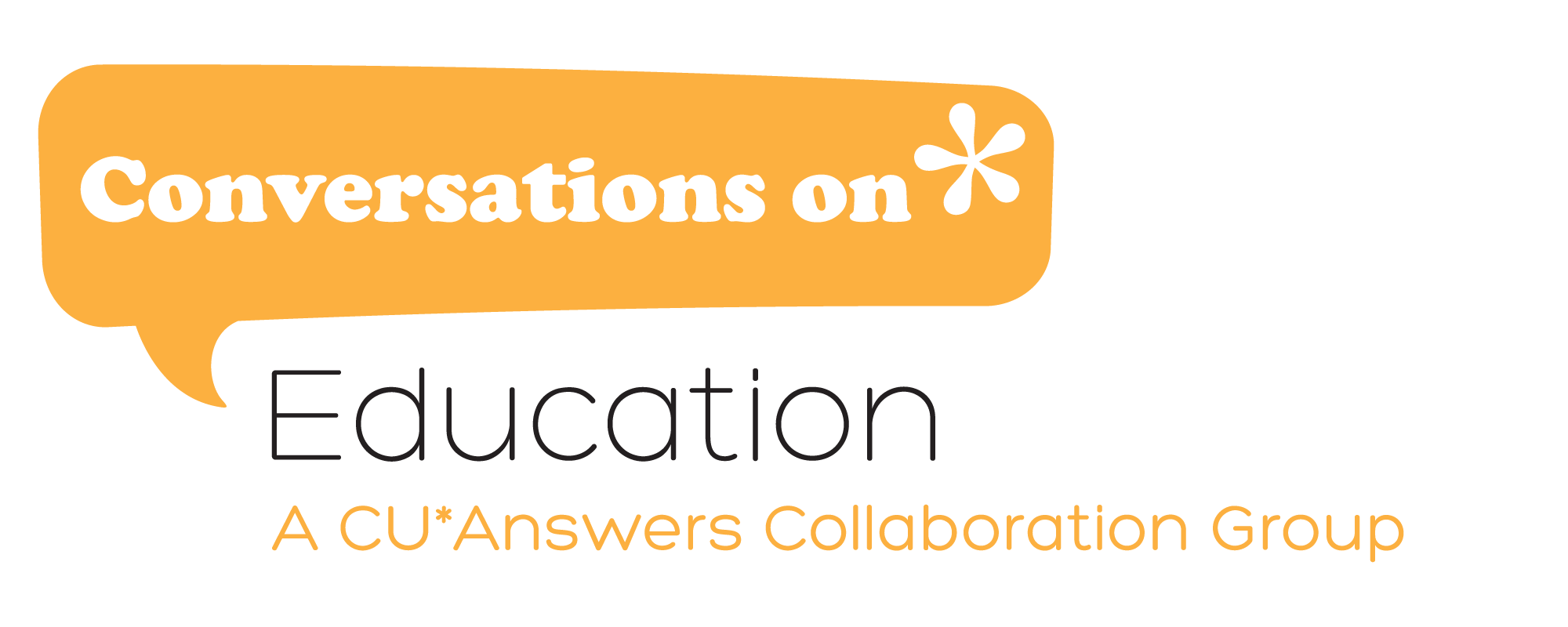 Conversations on Education
Designed especially for credit union education coordinators and trainers, with this group we'll talk about things like how to set up an education plan and calendar, best practice techniques for training new employees and keeping existing employee skills up to date, and how to take advantage of all of the resources available to learn about and understand our products and services.
The Client Services and Education Team offered an Exercise for Success Series in the summer of 2023. These guides are FREE resources that can be plugged into any Onboarding Plan and are available now in our Online Store for immediate download.
Future events will also include in-person social networking events at our offices in Grand Rapids and Las Vegas, so stay tuned for invitations and more details soon!
Need Material for your Credit Union Training Plan?
Free Campus with Administrator Access
CU*Answers University offers a wealth of on-demand courses, both credit union specific and CU*BASE courses, all available at no charge through the CU*Answers University free online campus. To access on-demand courses, click the Network Links button in CU*BASE and select CU*Answers University. With administrator access to the free campus, online campus administrators can track learning progress, award certificates of completion, and design individual development plans.
Most Popular Courses in 2023:
CTM 101 – CU*BASE Navigation
CTM 100 – Welcome to CU*BASE Gold
CTM 200 – Member Inquiry
CTM 201 – Phone Operator
CTM 400 – Teller Processing 1
Interested in learning more? We offer CU*Answers/TLC Learning CU BASE Administrator Training once a month at no cost to you!
Simulated Training Environment
Designed for use with CU*BASE simulated training environments, this workbook series offers new CU*BASE users practical experience with common CU*BASE tasks. The series comprises three workbooks that reinforce key areas of credit union operations: member service, teller processing, and lending. Each workbook includes helpful instructions that guide learners in selecting appropriate accounts for use while practicing the activities covered in the booklet. Activities are based on common member scenarios and are followed by a knowledge check that learners can use to gauge their progress. The workbooks can be downloaded as PDF booklets here: