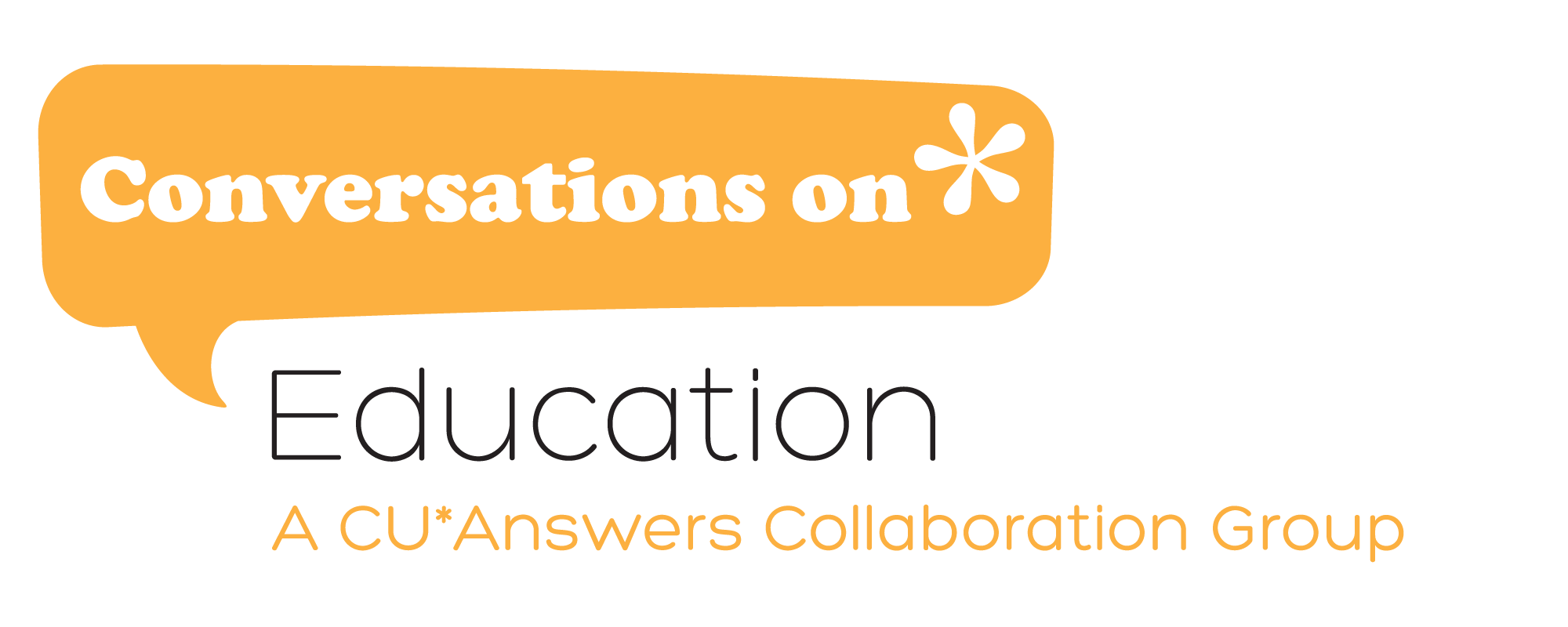 Conversations on Education
Designed especially for credit union education coordinators and trainers, with this group we'll talk about things like how to set up an education plan and calendar, best practice techniques for training new employees and keeping existing employee skills up to date, and how to take advantage of all of the resources available to learn about and understand our products and services.
The Client Services & Education Team invites you to join us for our first conversation:
Date: March 27th, 2023 at 3:00 PM ET?
Format: Webinar
Audience: Credit union training coordinators, member service managers, and HR personnel
Registration: Syllabi | CU*Answers (cuanswers.com)
Subject: During our first session, we'll cover Designing an Education Plan and Calendar. Included will be tips from the Education team on how we go about creating our annual Education Catalog, but we'd also like to hear from you about how your training teams set up a calendar and plan for training new employees, onboarding team members who move to other positions, or cross-training to share knowledge among team members.
Future events will also include in-person social networking events at our offices in Grand Rapids and Las Vegas, so stay tuned for invitations and more details soon!