Contact Programming

Have questions? Contact the Programming Team!
Contact Us
The Programming Department consists of nine technical teams, each with unique skills that contribute to not only CU*BASE, our primary core processing product, but to many other CU*Answers software product offerings that make our credit unions successful in an expanding marketplace.
Keeping with CU*Answers Business Plan, our focus is to provide robust avenues for electronic financial services, directly to credit union owners – the members. These include mobile banking, online banking, bill payment, membership application and approvals with account funding, loan approvals, third party vendor integrations and meeting the needs of businesses.
And to go even further we promote the ownership of being a membership by developing avenues to vote, contact a board member, review the financial health of their credit union, attend the annual meeting electronically, and see their credit union's business plan.
We are the future of credit unions becoming leaders in providing financial services to their owners!
Walking the Cooperative Talk
Owner's View
For the project managers and release managers.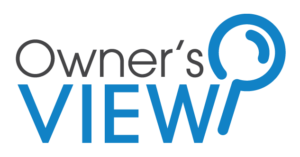 Owner's View presents the ability to search and filter your credit union's projects, track them through the process from start to finish, and even leave notes for fellow credit union employees or reminders for yourself on where a project currently stands.
Have an Idea?
Have an idea?  Use an Idea Form to suggest it