If you want a mobile app for smartphones, you can have one. CU*Answers offers a free hybrid mobile app, or your credit union can partner with a third-party to deliver an app to your members.
All mobile apps use It's Me 247 Mobile Web Banking for access to online banking. This is great news for you, because CU*Answers offers It's Me 247 Mobile Web Banking for free! Because Mobile Web is embedded, any updates are automatically available to your members.
Want a custom theme for your It's Me 247 Mobile Web Banking?  Visit our Self Service Channel Custom Branding Options.
FREE It's Me 247 Hybrid Mobile App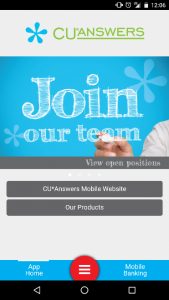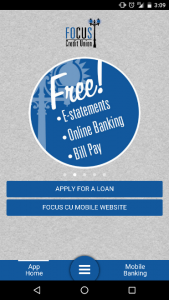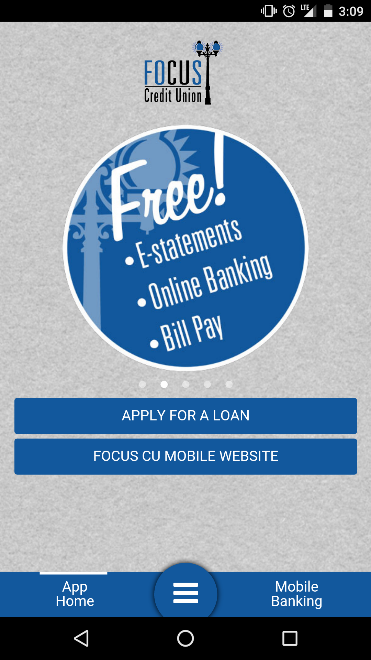 Credit unions now have the ability to work with IRSC on their FREE It's Me 247 Mobile App, which can be made available from the Apple and Google app stores, and once all requirements are met. Using CU*Answers' content management system credit unions can add graphical ads, links to sites and services, assist questions and answers, branch locations, and access to It's Me 247 Mobile Web Banking via the app.
Prerequisites
Hybrid Mobile App Prerequisites
Introductory Webinar
Watch the Launching Your Free CU*Answers Mobile App Webinar (recorded)
Have a Mobile App?
Did you know you can turn on a Mobile Experience Center inside It's Me 247 Online banking?
The Mobile Experience Center (MXC) showcases your credit union's mobile apps and mobile websites in a store-like easy to read display, right inside Online Banking. In addition, you can suggest other apps your membership might like.
Need to add something to your MXC? At the IRSC you can view what your current MXC looks like.
Hosting your website with CU*Answers Web Services? We can add your MXC to your website too! Provide your content once to the IRSC and it updates everywhere the MXC is used.
Order Your MXC at the IRSC Store
Third-Party Provider Options
Learn more about the following partners who offer mobile apps with It's Me 247 Mobile Web Banking: