The BizLink team is your credit union's resource for everything related to Business Member Programs. Our consulting related to credit union business member programs focuses on three distinct channels:
Business services and savings portfolio configurations and consulting
Business lending portfolio configurations and consulting
Business member program partner integration management and consulting
Contact BizLink

Have questions? Contact BizLink!
Contact Us
Our Initiatives for 2021
The BizLink Team has worked with the our advisory board and partners to identify five initial initiatives and projects for development for business members in 2020. The five projects listed are the only projects the advisory board will have the ability to drive development on.  If the board wishes to add a new project, one will need to be completed or removed and put on hold.  While these projects will be the main focus for the BizLink Team to bring to market, we will not limit ourselves to other efforts nor give up our ability to pivot as projects develop.
1. Business Sweep Accounts
Developing the ability for business members to move funds from one account at EOD and transfer the funds to another account at BOD.  See the recipe in the Kitchen for more details on our new Max Earnings product!
(last updated 10/6/20)
2. Corporate Credit Card Program
Currently in the process of documenting how corporate credit cards currently work in CU*BASE and soliciting feedback from the BizLink advisory board as to their needs for a corporate card program.  See the recipe in the Kitchen for more details on our new Summary Statement for Business Credit Cards.
(last updated 11/5/20)
3. Business Online Banking Tiers
New levels of business online/mobile banking will debut in 2021, starting with a rebranding of our existing multi-login business banking solution from It's My Biz 247 to BizLink 247, then introducing a new single-login solution for small businesses and members with a side gig. Credit unions will have multiple options to offer business members based on the needs of the individual business.  Keep an eye on the Kitchen for a new recipe coming soon.
(last updated 11/1/20)
4. ACH Services
CU*Answers will be working with Magic-Wrighter to dive deeper into the services offered both to credit unions and their business members. We encourage clients to review the BizLink store page for our current product referrals with Magic-Wrighter.
(last updated 11/10/20)
5. Positive Pay

CU*Answers and eDOC Innovations have worked together to bring a Positive Pay offering to business members. There will be multiple phases to this project. The initial project, introduced in the 20.07 release, allows business members to enter check numbers that they are authorizing to clear, either manually or uploaded via a file, using a new online tool from eDOC Innovations. Business members will be required to log in to the tool via online banking each day in order to perform their daily review of checks written. (Open the Positive Pay documentation.)
Next up: New ACH posting controls for business memberships (see the "Biz Watch for ACH" recipe in the Kitchen) and adding cashier services for in-house checks to the existing Positive Pay program (see the recipe in the Kitchen). We'll also continue to discuss the "reverse positive pay" concept with our Advisory Board.
(last updated 11/10/20)
Understanding the Phases of a Project
How does an idea move from a conversation to something live and in production? There are multiple steps we take at CU*Answers behind the scenes and list below are the milestone phases you can expect all of our five main focus projects to go through.
Brainstorming
Project nominated by Board
Creation of technical specifications & Board acceptance
Project Sheet Created and Approved / Declined.
Programming scheduled and Target Release determined
Project Released Date
Meet the 2021 BizLink Advisory Board
The BizLink Advisory Board comprises credit unions who are interested in expanding their business member programs. The current Advisory Board includes representatives from the following credit unions. They all have business products or services for their business or commercial members. Take a look and see what your peers are up to, or ask the BizLink team how to get started.
Meet the 2021 BizLink Team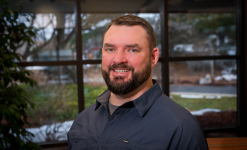 Pete Winninger
Pete Winninger is our Vice President of Professional Services and leads our Lender*VP team. Pete and his team are part of CU*Answers Management Services. Pete and Lender*VP delivers a team of experienced lending professionals that assist you in driving the success of your loan department. The Lender*VP team has years of on-the-street credit union lending experience, combined with an intimate knowledge of CU*BASE tools. They are the CU*BASE lending experts in the areas of direct and indirect consumer lending, real estate lending, business and commercial lending, collections and all forms programmed into CU*BASE.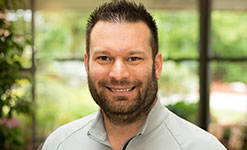 Keegan Daniel
Beginning his career at CU*Answers in 2007 as a Client Service Representative, Keegan's quick and thorough understanding of the credit union environment soon saw him promoted to a managerial position within the department. By 2012, his critical business skills and ability to perform at a high level led him to the CU*Answers Management Services team, as the leader of the newly minted Earnings Edge brand. Since its inception, Keegan has led the Earnings Edge team to drive growth and efficiencies for credit union customers and owners. Keegan is known for his all-around expertise, experience, and level of organization that helps credit unions reach their goals of becoming high-performing cooperatives.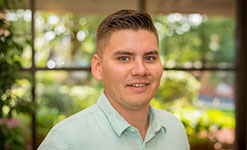 Charlie Dean
Charlie started at CU*Answers in 2017 as a Client Service and Education Team member. As a Client Service Representative he learned worked with clients daily to assist with questions about CU*BASE, developing a well-rounded knowledge of the system. After two years with the Client Service Team, Charlie sought out a new opportunity with the Lender*VP Team to become an Loan Origination System (LOS) Coordinator. The role of the LOS Coordinator is to manage and oversee any requests with a third party integration as it relates to loan origination.
See what BizLink - Integrated Business Solutions has to offer!
BizLink - Integrated Business Solutions products are now available to order in the store.