The BizLink team is your credit union's resource for everything related to Business Member Programs.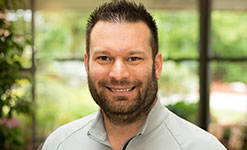 Keegan Daniel
Beginning his career at CU*Answers in 2007 as a Client Service Representative, Keegan's quick and thorough understanding of the credit union environment soon saw him promoted to a managerial position within the department. By 2012, his critical business skills and ability to perform at a high level led him to the CU*Answers Management Services team, as the leader of the newly minted Earnings Edge brand. Since its inception, Keegan has led the Earnings Edge team to drive growth and efficiencies for credit union customers and owners. Keegan is known for his all-around expertise, experience, and level of organization that helps credit unions reach their goals of becoming high-performing cooperatives.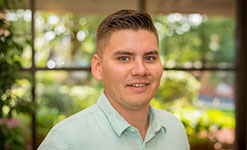 Charlie Dean
Charlie started at CU*Answers in 2017 as a Client Service and Education Team member. As a Client Service Representative he learned worked with clients daily to assist with questions about CU*BASE, developing a well-rounded knowledge of the system. After two years with the Client Service Team, Charlie sought out a new opportunity with the Lender*VP Team to become an Loan Origination System (LOS) Coordinator. The role of the LOS Coordinator is to manage and oversee any requests with a third party integration as it relates to loan origination.
Contact BizLink
Have questions? Interested in engaging your Business Members? We've got the tools to get you started. Contact BizLink!
Contact Us
See what BizLink - Integrated Business Solutions has to offer!
BizLink - Integrated Business Solutions products are now available to order in the store.