Contact Conversions

Have questions? Contact the Conversions Team!
Contact Us
Your credit union is about to encounter one of the biggest, most positive changes in its history. A software conversion is a major stepping-stone in your financial processing. Without proper communication, dedication, and cooperation, the transition will not succeed. That's where CU*Answers comes in. Not only do we convert your data to new software, but we also provide supportive communication and training to your staff to ease their minds during the transition.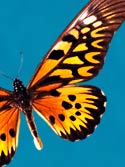 Over the years, CU*Answers has been involved in numerous credit union software conversions of all sizes. Because of this experience, we have been able to standardize the process so that your transition to our software goes as smoothly as possible. Our conversion promises rely heavily on your dedication to the process, and the teamwork between your credit union and CU*Answers will ensure a successful conversion. Your utmost satisfaction is the goal of our conversion team here at CU*Answers and we strive to make your conversion the best ever.
The Conversion Process
Converting your credit union to CU*BASE software begins approximately 6 months in advance of your conversion date and includes a series of important steps. It also requires intense interaction between your credit union, your current data processor, third-party vendors, and CU*Answers. There are several ways to achieve interaction, and the means best suited for your credit union should be determined ahead of time.
There are three major phases of the conversion cycle, starting with Phase One: Conversion Preparation, followed by Phase Two: Conversion Implementation, and finally Phase Three: Post Conversion Assessment. Your attention and assistance is necessary during all phases of the Conversion Process and we encourage your credit union's participation throughout the entire conversion process.
Phase One: Conversion Preparation
Selecting a Date for Your Conversion
There are many factors to consider when selecting a date for your conversion. For example, your current data processor may only deconvert on the last day of the month, they may or may not be able to provide member transaction history, and the dates your ATM/Debit Card provider has available will need consideration. Our Conversion Team will discuss with you the options available based on these factors to select the best date available for a successful conversion.
CU*Answers' Conversion Schedule runs January through May and September through November. We have the capability to do conversions any time during a month dependent upon your current data processor's requirements as noted below. There is a moratorium on conversions in December due to year-end preparation and processing. We also want to complete at least one End-of-Month processing on your files before the end of the year to ensure all processes run smoothly and accurately. June, July and August, as you know, are generally vacation months for credit union staff as well as CU*Answers staff. We take this time to complete any follow-up visits and perform pre-site visits for upcoming conversions.
Benefits of a Weekend Conversion
The first factor is restrictions your current data processor may have, if any. Several processors will only complete deconversions on the last day of the month. CU*Answers recommends completing the conversion over a weekend for the least interruption to your normal business hours. Generally, data arrives at our office on Saturday morning, allowing for Saturday and Sunday to complete and verify the converted data and generate reports for a data sign-off. Your credit union would be closed to your membership on Monday, giving your management team time to approve and sign-off the conversion. We are present with your staff to insure all hardware is functioning properly. Monday is a dress rehearsal for your staff. We will assist them with role-playing to ensure they are comfortable navigating in CU*BASE and will be able to provide the prompt, courteous service your members come to expect. If your data processor is one who only does de-conversions at end-ofmonth, we would need to consider the business days that would cause the least interruption. There are very few months in which the last day of the month falls on a Friday.
Critical Member Transaction History
The next consideration is the ability of your old processor to send member transaction history. Many do not provide this history. Others will provide transaction history for a fee. The member transaction history is critical to your conversion cost. If it is not sent to CU*Answers, your credit union may have to provide two separate member statement mailings. Although in many cases the cost of the member history seems high, many times it is still lower than a secondary mailing. If you are willing to purchase transaction history for the current dividend period, we can calculate dividend and interest accruals for the entire dividend period. This would also eliminate the need for a full statement run before conversion. With member transaction history converted, you can stay on schedule with monthly and quarterly statements.
Your staff can also benefit from access to transaction history. When members have questions regarding a pre-conversion transaction, staff will not need to access another device connected to your previous processor. History would be available at their fingertips, thus reducing the stress usually associated with conversions.
ATM/Debit Card Provider
ATM/Debit Card providers can significantly affect the conversion date. They may have policies regarding available dates within a month for conversion processing. This would affect the final date decision.
A Typical Conversion Weekend

| Hours 1 – 12 | Friday 8:00 PM – Saturday 8:00 AM | Current data processor creates de-conversion tapes and reports and delivers to CU*Answers |
| --- | --- | --- |
| Hours 12 – 48 | Saturday 8:00 AM – Sunday 8:00 PM | Conversion team converts tapes, generates reports, verifies data, runs Beginning and End of Day processes. Systems staff will be at the credit union installing and testing hardware and network. |
| Hours 48 – 60 | Sunday 8:00 PM – Monday 8:00 AM | Pack, sleep, and travel to credit union. |
| Hours 60 – 72 | Monday 8:00 AM – Monday 8:00 PM | Verify conversion with credit union management; dress rehearsal with staff to prepare them for opening day. |
Typically, a conversion covers a 72-hour period as noted by the scenario above.
As you can see by this scenario, the three-day weekend is packed full for your conversion team. While we are at CU*Answers, working on your conversion, Systems staff will be on site, working on network and hardware installations. We do try to squeeze in some sleep periodically throughout the weekend.
Another example is converting on a Friday. For instance, if the last day of the month is on a Thursday, the entire process would start Thursday night and end Sunday. The credit union would then be closed on Friday and open for business on Monday. Also in this scenario, staff would need to be at the credit union on Sunday for verification and training. If the last day of the month falls during the week and you are willing to consider closing for three days, we will certainly discuss this option with you.
Working With You Every Step of the Way
CU*Answers can perform conversions any time during the month, preferably over the course of a weekend. Again, member transaction history is strongly recommended, not only for the member statement reason, but access by the staff to this inquiry significantly reduces the stress associated with changing from one data processor to another.
Our Conversion Team will discuss with you the options available based on all of these factors. Our goal is to settle on a conversion date that is most compatible with your credit union, your current data processor, third-party vendors, and CU*Answers.
Managing Conversion Milestones
While it may always seem you have plenty of time to get a conversion done, procrastination can kill all good intentions so know the key dates and act quickly. Below is a sample of some key dates.
A Typical Key Dates Example
Requested Conversion Date
Letter of Intent or contract must
be signed no later than
Phone lines between CU*Answers and
Credit Union must be ordered by
120-day cycle
7/1/2017
8/1/2017
150-day cycle
6/1/2017
7/1/2017
180-day cycle
5/1/2017
6/1/2017
180 – 60 Days Prior
Preparing the Client Overview
The sales staff initially completes a Client Questionnaire and Overview. This questionnaire includes demographic information such as the number of members, asset size, number of locations, and types of products offered. This Questionnaire is an important first step in gathering information and understanding the current level of products and services offered by your credit union. It is especially valuable in reviewing key third party vendor relationships, existing hardware, and select transaction volumes. It is also a valuable tool for tailoring a detailed demonstration on how your credit union performs business.
Demonstrating the CU*BASE Software
In addition to gathering important data, software demonstrations will be conducted for your management staff. Through these presentations, we are able to collect many soft cues that lead us to your style. What features are you particularly interested in? How does your staff interact with us and with each other? How well does your staff know the system they currently use? How well do they know their own product details? How open is your credit union to making procedural changes to implement CU*BASE features? How will the staff accept these changes?
Completing the New Client Form
Once your conversion date has been set, you will be contacted. Our Conversion Team will obtain preliminary information and complete a New Client form. This includes general information about your credit union such as credit union locations, hours, current data processor, and contact personnel. Once this form is complete, it is distributed to all members of the CU*Answers conversion team.
Assigning the Conversion Teams
CU*Answers Conversion Team is comprised of the following members:
CU*Answers Team
Conversion Coordinator

Main contact point for your credit union during the conversion process.

Laser Coordinator

Contact for all laser forms, check questions and changes.

Programming Team

Responsible for converting files to CU*BASE.

Education Team

Responsible for all pre- and post-conversion training.

Product Team

Responsible for current product level and ancillary product review.

Systems Team

Responsible for detailing your hardware and associated software needs. Our skilled professionals can also assist you with the configuration and installation.

Networking Team

Responsible for reviewing current network setup and works with your credit union to make necessary changes for the conversion.

Operations Team

Responsible for setting up and running certifications and daily activity.

Marketing Team

Assists with your marketing decisions and strategies.
We strongly encourage you to develop your own credit union conversion team. This gives your credit union staff an opportunity to contribute to the conversion process as part of the team. We suggest that you appoint the following team members (these could be all separate people, or one individual):
Your Team
Project Leader

Main contact point for CU*Answers during the conversion. This individual will ensure that communication is distributed through the proper channels and all items have been addressed.

Training Coordinator

Responsible for organizing pre-conversion training schedules, assigning staff for training, and ensuring that the training site is set up on time.

Laser Contact

Contact for laser forms and checks.

Network Administrator

Contact for hardware and software decisions; may be someone within your credit union, or a hired contractor.
Performing the CU*BASE Preliminary On-Site Visit (the Pre-Site)

Shortly after your conversion is scheduled, the Conversion Coordinator assigned to your conversion will contact you to gather information for the New Client form and schedule a visit to your location. This Pre-Site is conducted approximately five months before your conversion date because it is the starting point for the Conversion Coordinator to address certain items and begin configuring information.
Two weeks prior to the Pre-Site visit, you will receive a letter requesting certain information to be provided and discussed during the visit. We request this information in advance so that we can better prepare for the visit. During the visit we will discuss all aspects of your current credit union processing and relate them to future CU*BASE processing. At this point, you will want to notify your data processor and third party vendors, in writing, of the upcoming conversion. The sooner you can notify CU*Answers of their awareness, the sooner we can begin working with them on your conversion.
Your credit union's responsibilities for conversion tasks are explained during this full-day meeting and some are put in written form. Notification to your current data processor will be discussed along with the importance of converting prior member history records. Beginning thoughts concerning employee training and the implementation of new products such as PC Home Banking are covered. You will also want to begin pondering how to market these new changes to your members.
Reviewing Laser Documents
The CU*BASE Pre-Site visit will also include a discussion on laser forms and laser checks. If your credit union does not use a laser format, your conversion coordinator will assist you in making the transition. If your credit union currently prints laser forms and checks, the process of converting your forms will be reviewed. You will need to contact the forms vendor of your choice to discuss your laser form options. We require that the laser forms be sent to us in an electronic format (email).
Once the CU*Answers Laser Coordinator receives the laser form files, a price quote along with a set of blank laser forms will be faxed to you. You will have one month to review and authorize the forms and price quote. During this time, you will need to inform us of additional required text and check for any errors. If errors are found, or forms are missing, you should contact both CU*Answers and your forms vendor to discuss corrections. Once we receive your authorized signature, a project sheet will be created to begin the programming process. We require 10 to 12 weeks to complete programming starting from the time we receive your authorized signature.
For laser checks with a logo, we require an electronic file of your logo (preferably Illustrator, .eps or .gif file with a minimum 200 x 100 pixel size) to be emailed to CU*Answers. Once we receive the required items for the laser checks, a sample check and price quote will be produced and faxed to you for review and authorization. Detailed information regarding laser forms and laser checks can be found in the Laser Printing with CU*BASE handbook.
Performing the Hardware Pre-Site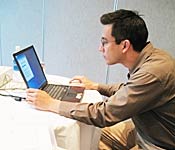 To get a better idea of your credit union's internal network system and physical operation, one or more hardware pre-site evaluations will be conducted. The first visit will occur early in the process to assist in projecting accurate cost estimates for your conversion. Subsequent visits may be required to update information collected over time and to focus on particular facets of the systems conversion.
It will be helpful to both your staff and our Conversion Team if you can provide site maps of your locations in advance or at the time of the Pre-Site evaluation. This will help those who have not been at the site visualize the requirements of the environment. In addition to preparing a site map, we will collect information about the hardware assets of your credit union and review your existing network setup. During the visit, one of our experienced Systems Team representatives will assess your hardware and software conversion needs, analyze your workflow, and meet with your Network Administrator and management staff to make recommendations. Cable testing may also be performed during the visit to ensure that your cable plant is compliant.
A pre-site review report will be prepared based on the pre-site examination of your credit union. We will discuss the findings with you and a hardware proposal including requirements and recommendations will be prepared based on the findings of the pre-site evaluation. The responsibility for ordering PCs, printers, data lines, and other hardware will be disclosed in your individual contract. Strict timelines will be created for the purchase and preparation of your system. At this time you may also request services from Network Services the experienced networking team of CU*Answers. They will be able to assist you with purchasing your hardware as well as handling all networking and security needs.
For a list of the most up-to-date network and hardware specifications, please view the best practices page.
Contacting Other Vendors
Once we receive notification that you have contacted your current data processor to request a test tape, as well as contacting your other third-party vendors (share draft, credit card, ATM/Debit, etc.), we will then request the necessary information and schedule testing. The tape will allow the Programming Team to de-convert (decipher and analyze) the data. We require that the test tape and the actual conversion weekend tape be in the same format.
Once the Programming Team analyzes the test tape data, we will submit to you a full list of the files CU*Answers has received. Any files not received on this tape will need to be negotiated between you and your current data processor as soon as possible. The Conversion Coordinator and Programming Team will conduct a test conversion at CU*Answers a few weeks prior to your live conversion. At that time, the Conversion Coordinator verifies information for accuracy. Once the conversion translation process is complete and verified, we will be ready to convert your credit union.
What You Can Expect for Your Conversion Buck
What We Do Convert
Convert your core database; member demographic information and share, certificate, and loan data (see chart on page 12 for a detailed listing of files).
YTD GL account balances for the month prior to your conversion and month-to-date balances for the month of your conversion.
What We Do Not Convert
General ledger history. Any transaction information should be accessible in an archival system, such as CD-ROM.
CU*Answers will convert YTD balances as of the month prior to your conversion and MTD balances for the month of your conversion.
A la Carte Items
The following items may be included with your conversion, but pricing is quoted separately:
Other databases, such as lending or collections software that are not part of your core processing system, can be quoted separately. These may or may not be scheduled at the same time as your core conversion to CU*BASE.
Xtend SRS Bookkeeping Services after conversion for either a specific time-frame or a long-term program can be negotiated with Scott Collins, President of Xtend at extension 183.
ALM databases.
Loan Forms. As part of your conversion, we will convert existing loan forms for laser printing with price quoted separately.
Because we recognize the unique challenges faced by your Back Office support teams, CU*Answers has developed our Accounting Implementation Methodology (called AIM for short) in order to ensure that your conversion to CU*BASE goes as smoothly as possible.
Your Current Processor
Once you have notified your current data processor of your intentions to deconvert, they will generally send you a deconversion contract outlining related costs. In addition to standard per-member deconversion fees you may be required to pay, member transaction history may be an additional charge.
CU*Answers converts transaction history for 85% of our conversions. We are one of the few data processors providing this essential benefit for our new clients. As explained in "Phase One: Conversion Preparation," there are many benefits to having member transaction history, but keep in mind, there can be additional charges associated.
How to Handle Conversion-Related Expenses
As with any fixed assets, the additional equipment purchased for your conversion to CU*BASE – printers, PCs, routers, etc. – can be amortized over a period to be determined by you and your auditor or examiner.
Other expenses charged by CU*Answers, such as travel and entertainment for CU*Answers support staff, should be reviewed with your auditor or examiner to determine the best possible accounting method for these items.
Programming
Your Conversion Programming Team has procedures and standards they follow to convert your data. Procedures are defined processes or steps taken in order to accomplish a task. Standards are levels of expectations describing the desired end results. The standards for new client conversions fall under the following key areas:
The "Standard" for Client Conversions
The standard for new client conversions fall under the following key areas:
The Three Conversion Process
Receiving Files
Required Media
Preliminary Testing
Deconversion Reports
Live Weekend Data Exchange
Standard Conversion Files
The Three Conversion Process
The credit union data files will be converted at least three times throughout the conversion time-process:
Prior to the pre-conversion training, which is two to three weeks prior to live conversion.
After the management configuration review, if needed, to incorporate any changes.
On conversion weekend the "live" conversion.
Receiving Files
The credit union will notify their current data processor in writing of the impending de-conversion. At that time, a test deconversion tape with matching reports will be requested. The reports should contain balances and totals so the programmer can reconcile what was converted. We may request a second set of test files and reports prior to training so you will have current information for testing.
Required Media
The Conversion Coordinator will request the conversion files be sent on a CU*Answers supported media type. To view the current media types, see the Best Practices: Supported Media Types page.
Preliminary Testing
The Conversion Programmer will perform preliminary tests on files as soon as they are received to insure the media is good and that the data can be read. If there are any difficulties in reading the media or files provided, the sender will be notified immediately.
De-Conversion Reports
CU*Answers requires supporting balancing and verification reports from the previous system to assist with the conversion process. We will ensure matching reports accompany each set of data files as soon as they are received. The reports must be for the same period as the data files received, and should include totals where necessary to assist in balancing any dollar amounts.
Live Weekend Data Exchange
The conversion coordinator will provide a very solid plan for how data will arrive at CU*Answers on live conversion weekend.
How and when will the data arrive?
What reports are required to be provided with the live data exchange?
What is the plan for a second set of data files in case any problems exist with the first set (undelivered, unreadable, etc.)?
Does CU*Answers have phone numbers and contact information for all key people (credit union, previous data processor, etc.) over the live weekend?
Standard Conversion Files
The Programmer will identify what files cannot be converted from the list below. A conversion bulletin will be sent to the credit union indicating standard data files that will not be included in the conversion process (such as transaction history).
The following is a list of the standard files that we generally convert:
ACH data
Additional account data
Alternate (seasonal) addresses
ATM and Debit card data
Credit card data
IRA information
Loan additional signers
Loan collateral
Loan insurance data
Member comments
Member ticklers
Membership data
Non-member data
Overdraft protection accounts
Payroll data
Secured share data
Stop payments
Transaction history
Communication
Communication is the key to success. Communication between your credit union and CU*Answers will be provided by the means best suited for you and your credit union staff. This may include communication via telephone, conference call, conversion bulletins, Internet link, email and meeting minutes. You will be kept informed of all developments, both positive and negative, throughout the entire process. As with any type of conversion, issues are inevitable but we will do our very best to find solutions in the quickest possible fashion.
The Conversion Coordinator will submit a Conversion Bulletin to your credit union periodically as needed. These bulletins deliver a conversion status and list any outstanding items needed from your credit union, data processor or third party vendors. Internal conversion communication within CU*Answers is conducted in the form of status meetings. All members of the CU*Answers Conversion Team are kept informed of any new developments.
A training outline will also be distributed to you 45 – 60 days prior to your conversion. This outline details what classes will be available, the date and time of the classes, and who the CU*Answers trainer(s) will be. Your Training Coordinator should review the outline and communicate to your staff which classes they will be required to attend.
Conversion Preparation Responsibility Checklist
Your Credit Union
Provide CU*Answers With Requested Information
Review Software Demonstrations
Contact (In Writing) Your Current Data Processor and Third Party Vendors About the Conversion
Identify Your Conversion Team
Request Test Tape from Current Data Processor
Participate in CU*BASE and Hardware Pre-site Meetings
Contact Your Laser Form Vendor; Request Files Be Emailed to CU*Answers
Obtain an Electronic File of Your Logo For Your Laser Checks
Promptly Return Authorization Sheets For Laser Checks and Forms
Ensure Hardware and Software Is Installed For Training
Review Training Class Outline and Assign Staff to Classes
Review List of Conversion Files; Notify Data Processor of Missing Files
Notify Members of Expected Changes
CU*Answers
Complete the Client Overview
Conduct Software Demonstrations
Complete New Client Form
Identify the Conversion Team
Conduct CU*BASE and Hardware Pre-Site Visits
Discuss Required Hardware Changes
Contact Third Party Vendors
Internal Status Meetings
Communication via Phone, Email and Conversion Bulletins
Distribute Training Outline
Conduct Test Conversion