Do you work with CUSOs or other businesses that offer mortgage, commercial or consumer lending and need a comprehensive suite of account servicing tools?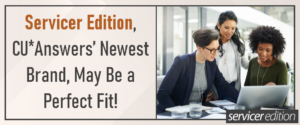 Register below for one of our webinars to get a high-level overview of the Servicer Edition platform and how it can benefit the business owners you serve!
January 17th
3:00 PM – 3:30 PM ET
February 21st
3:00 PM – 3:30 PM ET
Use the drop-down link on the registration page to select your preferred date and time.