CU*Answers continues to offer loan origination directly through GOLD, but has recognized that there are credit unions interested in working with a third party LOS. For more information on available partners visit the Lender*VP Store Page
To help our credit unions with their loan origination needs we would like to introduce Charlie Dean as an LOS Coordinator on the Lender*VP Team. To learn more about Charlie and this new position click his bio below.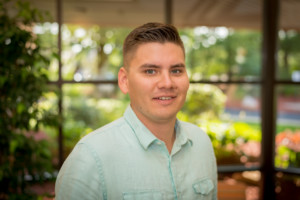 Integrating Partners
The CU*Answers Software Integrations team hosts a high performance micro service based API framework that is used to communicate between all of our third party integrated partners, and the CU*BASE core processing system.
To accommodate this, we offer two different solutions:
CUA Integrations API:
The Integrations API is a predefined communication standard created by CU*Answers. This API follows industry standard protocols that allow vendors to connect to CU*BASE and perform certain functions, such as submitting a loan application, getting a loan decision, and other functions that continue to evolve. Writing to the CUA API lowers the barrier of entry for vendors, as it's an established communication standard and as such, reduces the amount of custom development required by the CU*Answers team.
Have a vendor that would like to use our API?
Interested in a working with an LOS outside of CU*BASE?
When considering a Third Party LOS know that CU*Answers is here to assist you through that process. Whether you are in the process of working with a vendor or just beginning to research what options are available, we recommend reviewing our LOS Buyers Guide.