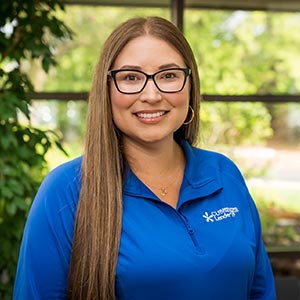 Ashley Melder
Ashley joined Lender*VP as Vice President of Professional Services in June of 2022. Just before the 2023 Leadership Conference, she will celebrate her one-year anniversary with CU*Answers.
Ashley's main responsibility is to drive the growth and success of our clients' lending departments and the Lender*VP team. She is passionate about assisting clients in reaching their goals and developing new lending products and services. Her other responsibilities include troubleshooting with clients, providing training for our credit unions and their staff, working with our third-party partners, driving CU*BASE lending projects, new client conversion support, and on-site client tune ups.
Having previously worked as a loan officer, Ashley most enjoys, "being on the other side of things and contributing to the development of the CU*BASE lending toolset that will help drive the success of our credit unions." She also really enjoys "traveling to spend time with our clients on-site and building great relationships with them."
In her free time, Ashley enjoys spending time with her loved ones and her pets, traveling to Mexico to see her family, watching Ohio State win football games, and soaking in the summer sun.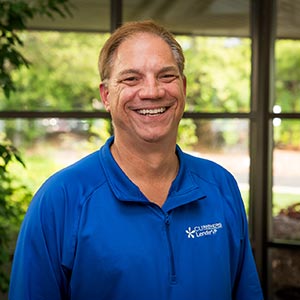 Jerry Collins
Jerry was hired at CU*Answers to create a Collections team and joined Lender*VP in March of 2007. He currently works as Assistant Vice President of Contact Center Operations, and manages the Collections, Conversion Support Center, and Quality Assurance Contact Center teams.
Jerry notes that the collections department at Lender*VP is different because, "Our philosophy is to help members solve their financial issues, not to only ask for money. If you ask for money, they pay, they are delinquent the next month, and you repeat the same process over and over. Instead, we solve the problem, and hope to not see them on our list again."
Jerry most enjoys, "helping people solve their financial issues."
In his free time, Jerry enjoys boating, riding his motorcycle and woodworking.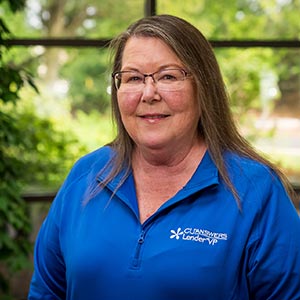 Beth Barron
Beth started as a Client Service Account Executive in August of 1998 and transitioned to Account Executive with Lender*VP in April of 2008.
Beth's primary duties are to assist clients with anything lending related, including special programs like Skip-a-Pay, 1Click loans, new loan products, variable rate loans, and ongoing education. She also trains new clients on the CU*BASE lending platform and assists with the live support after their conversion to CU*BASE to ensure a smooth transition.
Beth most enjoys, "working with clients and showing them new things that are happening here at CU*Answers."
In her free time, Beth enjoys an occasional round of golf or relaxing in the sun, whether it is a pool, a lake, or her deck.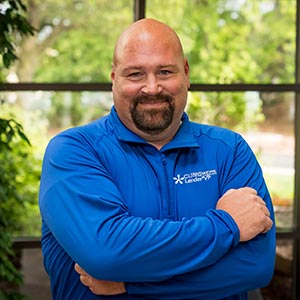 Tom Heidenga
Tom started working at CU*Answers as a GOLD Developer and joined Lender*VP in September of 2014.
Tom's main responsibility is loan and member forms and creating the signatures and logos clients see on their corporate checks and money orders. Tom is also responsible for the implementation and support of credit bureaus, Qualifile, J.D. Power, SavvyMoney, 1Click Loans, and batch soft pulls. He also assists with lending concerns and is currently learning the Servicer Edition.
Tom most enjoys, "being able to collaborate with our clients and partners to find solutions to their issues and make their day just a little bit better."
In his free time, Tom enjoys woodworking, landscaping, fishing, hosting summer parties, and spending time with family and friends.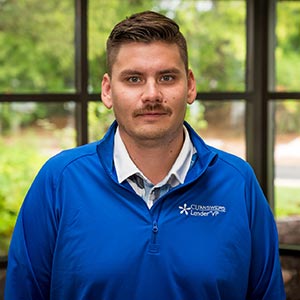 Charlie Dean
Charlie started at CU*Answers in 2017 with the Client Service and Education Team and transitioned to Lender*VP in 2018, where he currently works as a LOS Coordinator.
Charlie organizes the integration of loan origination solutions (LOS) through CU*BASE and assists credit unions who are looking outside of the core for other solutions. Charlie serves as a main point of contact throughout the integration process and a go-to for questions related to a third-party LOS. In addition, you can find Charlie assisting our sales team for prospective clients interested in CU*BASE and the Servicer Edition.
Charlie most enjoys, "being at the forefront of building new products/solutions through various integration channels to assist credit unions and streamline their lending operations."
In his free time, Charlie enjoys golf, travel and reading.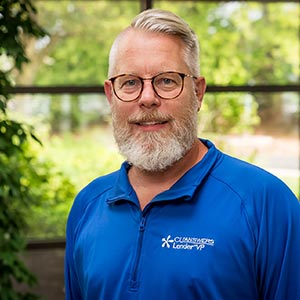 Rob Goodlet-Meijer
Rob joined Lender*VP as an Account Executive in 2008.
Rob's specialties are Mortgage Origination and Mortgage Servicing. He is the primary web administrator and support for Mortgage Cadence, a mortgage origination system CU*Answers offers to its clients.
Rob most enjoys, "helping our client credit unions achieve their full mortgage potential and training users on the Mortgage Cadence system."
In his free time, Rob enjoys hanging out with his four dogs. He also loves traveling, especially to his native country The Netherlands and the rest of Europe.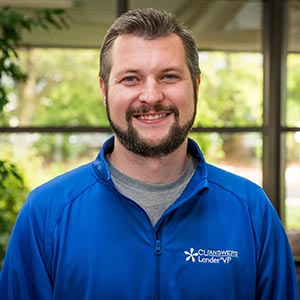 Nick Olchowski
Nick started as a CSR on the Client Services and Education team in July 2014 and joined the Lender*VP team in April 2015 as an Account Executive.
Nick's main responsibilities are lending support, training, and configuration. He provides quality control for custom forms programming projects and consultation for batch soft pulls, payment protection, 1Click offers, third party solutions, vehicle valuations, and risk assessment.
Nick says he most enjoys "problem solving and finding solutions that make our clients happy. Our clients often have problems, and they turn to us for solutions."
In his free time, Nick enjoys traveling, hiking, and spending time with his wife and daughters.