You invested in your IT infrastructure and rely on its performance, security and reliability. CU*Answers Network Services' services not only ensures you have a qualified team ready to service this critical asset but also the real time data to ensure it's being done on time, when needed, using the most advanced network asset tracking and performance monitoring.
Security Assurance
Reduced Risk
Baseline security scanning to detect security holes.
Continuous monitoring for viruses, worms, spam ware, and other malware.
Automated verification of data backup completion and identification of any failed backups.
Preventative Maintenance
Automated delivery of two preventative services.
Up-to-date security patches for your desktops and servers and identification of failed or missing patches.
Comprehensive server health reports for all servers.
Package Offer
These services are included at no extra charge for all server management agreements.
Continuous Monitoring 24/7
Asset Management
Security Assurance
Preventative Maintenance
Weekly and On-Demand Reports
Quarterly Business Reviews
Asset Management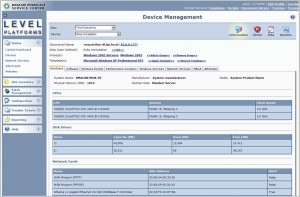 Valuable Asset-based Control
Complete summary of hardware and software.
Comprehensive detail of all hardware and software asset inventories.
Up-to-date warranty status information.
Identification of unauthorized software.
Annual Business Review
Our network service program includes an Annual Business Review with your organization.

Prior to each Annual Business Review, CU*Answers Network Services audits all alerts and reports generated over the preceding year and prepare a comprehensive analysis of our findings as well as demonstrate areas of cost savings, increased performance, any security vulnerabilities and over all health assessment of your network.
These meetings are designed to help ensure that we:
Are aligned with your IT business goals and address any changes as they occur.
Present all the reports we have captured over the past quarter – ensuring you understand its overall impact to your business.
Our ABR summary and reports include:
Executive Summary
Website Monitoring
Windows Server Health
Work Completed Summary
Site Performance
Patch Status Detail
Site Health
Server Health
MBSA and Patch Summary
Asset Inventory
Device Performance
Site Performance
Website Performance
We review and update you on all the work completed in the last quarter and discuss project(s) in progress. CU*Answers Network Services will help identify IT solutions that address existing and future IT requirements allowing you to ultimately make informed financial decisions.
By analyzing network device alerts, pre-failure indicators, performance benchmarks and security issues, preventative maintenance opportunities are identified.
Includes all systems, network devices, as well as website performance.
Weekly reports provided and reviewed by CU*Answers Network Services.
Free report analysis and audit assistance.
Centralized monitoring network housed in our state-of-the-art data centers.
24/7 Monitoring, Alerting and Reporting
Our proactive monitoring and alerting identifies, tracks and reports on issues effecting the security, performance and reliability of your IT.