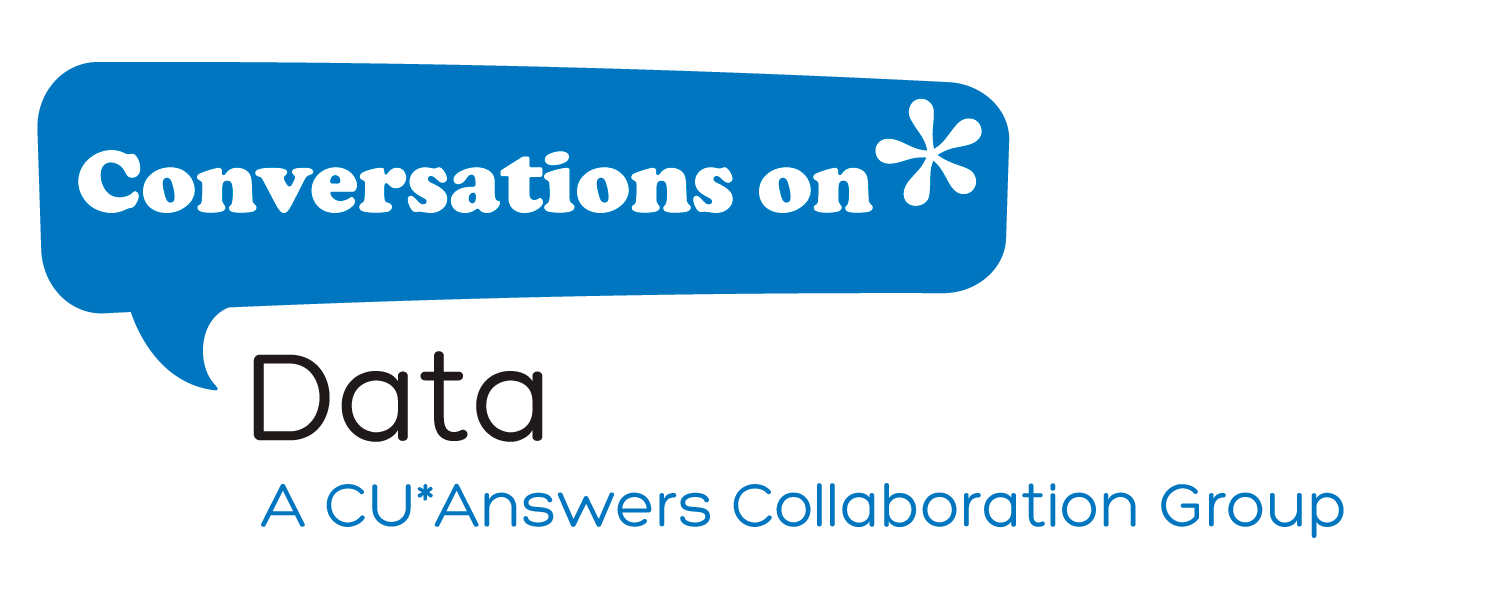 Conversations on Data
Welcome to the 'Conversations on Data' group! This is a collaborative group of your credit union peers who are also working with data and data projects! Connect and converse via both the shared email group and the occasional group meeting. If you are currently someone who works with data strategies, data tools, or is looking to build those skills at your credit union – You are welcomed and we hope to.
Email Group
Anytime and any day of the week – Email your friends in data to ask how they've approached a goal with data, bounce an idea you have past the group, or share an exciting find with other people who would appreciate it! Be ready to help and support others in the group when they reach out as well. Use the link below to join and learn from this group!
Conversation Events
Meetings are held via Zoom, facilitated by CU*Answers, in the style of open forum discussion or presentation. Please come prepared with a question or suggestion for the group! Topics will vary widely. Notes will be shared with all participants after each meeting.
Meetings will be schedule as-needed by CU*Answers, or by request of any group member at the discretion of CU*Answers. New meetings are open to all and will be announced to the CoD (Conversations on Data) email group plus the overall network of CU*BASE credit unions.