Share with Your Partners!

Have you developed a risk assessment format that you believe works well and satisfies the NCUA requirements?
Share your format with your CUSO partners! Submit a copy of your risk assessment
or the template you used (clean it up to remove any details you'd rather keep private, of course) to dmoore@cuanswers.com and
we'll make sure it is posted here for others to learn from.
This website is designed to assist credit unions in completing their Internet Banking risk assessment as required by the "Guidance on Authentication in Internet Banking Environment" (NCUA letter 05-CU-18). You'll find technical information and business considerations related to It's Me 247 Online Banking and other internet based services. This page also includes links to additional resources that can help you in your own risk assessment process.
We hope you will find what you need here – please let us know if you have anything you'd like to contribute to make the site more helpful for you and your partners!
---
SecuriKey
CU*Answers receives a large number of cybersecurity due diligence requests from our clients. Although we have a vast library of resources, accessing all of this information – especially if there is an examiner in the room – can be challenging for credit union staff. With the need to revise or publish a significant amount of cybersecurity due diligence information, CU*Answers is publishing SecuriKey, Your Key to Cybersecurity.


Each SecuriKey document will have the following features:
Quick Reference Guide (intended to be something a client can provide to examiners)
Summary of Features of the Service
Detailed Risk Assessment Tools
Ways for the credit union to engage with our teams (e.g. MOP has information for AuditLink for credit unions concerned with the Patriot Act)
CU*Answers is interested in any feedback your teams may have. In addition, CU*Answers is interested in any other internet-based software or services our clients would want us to add to the SecuriKey library.
SecuriKey Documents
MOP – Membership Opening Process
MACO – Multi-Authentication Convenience Options
idocVAULT – Core Image Processing
SecuriKey Forms
Want to be part of the discussion? Enter your email address below to be part of the SecuriKey email group. You can unsubscribe at any time.
Subscribe/Unsubscribe
Submit an Idea for SecuriKey
---
Other Resources
PIB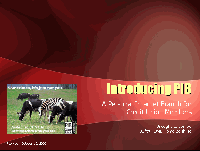 Understanding the PIB System

User manual and rollout instruction documents.