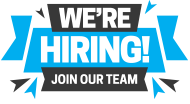 CU*Answers believes that offering a strong benefits package to our employees is critical. Our employees are our family, and we want to ensure that they are taken care of. We offer a robust array of benefits for our staff to cover their personal and family needs.
Our program includes many different insurance plans such as two comprehensive medical insurance plans, dental insurance, vision insurance, flexible spending accounts, employer funded health reimbursement arrangements, employer funded health savings plans, life insurance, short-term and long-term disability plans.
Insurance benefits are just one piece of the pie. We also understand the importance of time away from work and offer a variety of different time off benefits to help support our staff's work-life balance. These include paid holidays, vacation time, personal days, paid sick days and even flexible hours.
CU*Answers understands the value our employees deliver daily, and we want to ensure that when they are ready to retire from our organization that they have the means to do so. Through our program we offer an extremely generous 401K program with an outstanding employer match. This program is designed to ensure the financial stability of our team members long after they retire from our firm.
Some of the other great benefits that we offer our staff include continuing educational opportunities, tuition reimbursement programs, travel discounts, YMCA membership discounts, PC loan programs, and more.
We pride ourselves in offering the best benefits packages available for our team members and their families. See below for more about our generous benefit offerings!
Insurance Coverages
Medical
Dental
Vision
Flexible Spending Accounts
Life and AD&D
Short-Term & Long-Term Disability
Supplemental Coverages
Retirement Planning
401(k) with great employer contribution!
Employee Assistance Programs (EAP)
Legal Assistance
Counseling Services
Child Care, Moving and Pet Assistance
Education
Tuition Reimbursement
Discount Program with Davenport University
RPG Programming Program with Muskegon Community College (All Expenses Covered by CU*Answers)
Other Great Benefits
Paid Time Off Benefits for Full Time & Part Time Employees
YMCA Membership Discount
PC Loan Program
Travel Assistance
Transparency in Coverage
Everyone deserves to have knowledge at their fingertips that helps them engage in their health care and make the best decisions for themselves and their families.
Join our Team!
We offer a wide array of career opportunities ranging from software development to customer service roles. With our employee development initiatives, we focus on our employees finding a career, not just a job.