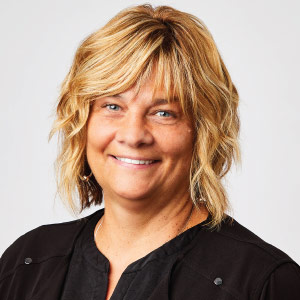 CEO, Frankenmuth Credit Union
Director Info
Current Positions:
Vice Chair
HR Committee Chair
Xtend Board Member
Member Since: October 2007
Term Ends: September 2023
Biography
Vickie Schmitzer has been with Frankenmuth CU for 40 years, serving as CEO since 2000. As a CU*Answers Board Member, and staunch CU*Answers supporter, she was delighted to take up Randy's challenge to collaborate with other credit unions to meet market needs. In addition to being a founder of Neighborhood Mortgage Solutions, and a CU*Answers Board Member, Vickie is an Xtend Board Member, serves on the Mid Michigan Chapter Executive Committee, and devotes time to numerous civic organizations.
Professional Associations
Credit Union Info
Frankenmuth Credit Union
P. O. Box 209
580 N Main
Frankenmuth MI 48734
ph: 989-497-1633
email: vschmitz@frankenmuthcu.org
website: https://www.frankenmuthcu.org/