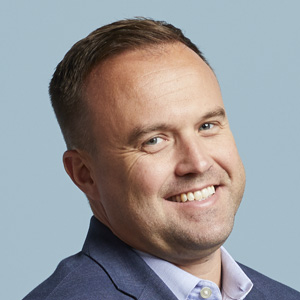 CEO, Allegan Community Federal Credit Union
Education:
MBA | May 2013
Spring Arbor University | Spring Arbor, MI
Gainey School of Business
BS | May 2009
Western Michigan University | Kalamazoo, MI
Member Since: October, 2018
Term Ends: September, 2021
Profile Summary:
Over 20 years of sales and leadership experience
13 plus years of progressive credit union leadership experience with both large and small asset sized credit unions.
Kris was born in Fort Wayne, Indiana and lived there until completion of high school, at which point he moved to Kalamazoo, Michigan for college to study biomedical sciences. His aspirations were to become a dentist, make lots of money and retire early. That didn't work out! Like most really intelligent people, Kris took more than a decade to graduate, and not with his doctorate.
Kris has a passion for people. He did really well at helping people believe they needed stuff they actually did not want and or need! He exceled in sales at a very early age, selling oriental rugs as his first job. In college he was the greatest up seller of "add-on crab legs" at Red Lobster. Other jobs included; recruiter for the automotive and heavy-duty industry and a car salesman before joining the credit union industry as a teller. Kris worked his way through the credit union ranks, going from teller to CEO in 10 years, He has a strong background in leadership, sales and lending.
Kris has a beautiful wife and two amazing kids. He loves winter skiing, vacations, spending money, Jeeps and drinking whiskey and beer.
Affiliations:
Trustee for MCUL Federal and State Pac 2017-Present
Member of MCUL State and Federal PAC Workgroup 2014-Present
Executive Committee Member of Greater Southwest Chapter of Credit Unions 2011-Present
Credit Union Info
Allegan Community Federal Credit Union
755 Grand St,
Allegan, MI 49010
phone: (269) 673-5465
email: Kristopher@allegancu.com
website: https://www.allegancu.com/