Availability and Hospitality
Time of Event

CU*Answers Corporate offices have flexible hours of operation. We are available to host your event, Monday through Friday between 8:00 a.m. and 8:00 p.m. CU*Answers is closed on weekends, unless special arrangements have been made.
---
Schedule your Event

The date for your event will be coordinated through PJ Haehnel, Vice President Administration. Choose a meeting date for any weekday between the hours of 8:00 a.m. and 8:00 p.m. Weekend dates are available by special request during the months of September thru May only. June, July and August are weekend restricted. Please call 616.285.5711 or 800.327.3478, Extension 104.
---
Facility Fees
Half Day Session $150.00
Full Day Session $300.00
Fee includes a complimentary beverage service (pop, coffee & water)
---
Location

CU*Answers Corporate Headquarters is located at 6000 28th Street SE, Suite 100, Grand Rapids, MI 49546. Less than 1 mile east of the I-96 express way, exit 43B, and under 5 miles to the Gerald R. Ford International Airport. Precise directions are available at www.googlemaps.com or www.mapquest.com. You may also call our offices at 616.285.5711 or 800.327.3478.
---
Hospitality Coordinator
Our event planners will provide quality, attentive service during planning and execution of your business event. Coordination efforts are provided through the office of our Administration Vice President, Stephanie Underwood. Please call 616.285.5711 or 800.327.3478, Extension 511 with your selected dates and times.
---
Catering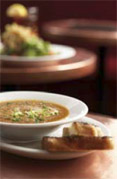 Catering service is available from local sources and can be coordinated through our event planners in our Administration Office. Working within your budget, we will transform your preferences into reality by coordinating menu choices, food delivery, and cleanup tasks associated with hospitality. From simple snacks to full meals served buffet style, our team of event specialists provides superior, cordial service. You concentrate on your agenda; we take care of the rest. Visit the websites of local caterers we recommend for information on their provisions.
---
Travel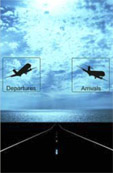 Travel to Grand Rapids, Michigan is simplified by the availability of the Gerald R. Ford International Airport, and the I-96 and 131 Expressways. CU*Answers Corporate Office is conveniently located less than 1 mile east of the I-96 Expressway.
When your travel plans require professional assistance, CU*Answers recommends Deb Kortenhoeven, Corporate Travel Consultant.
Professional Travel & Dolphin Vacations
6280 28th Street SE
Grand Rapids, MI 49546
616.954.2977 Extension 110
616.954.2980 fax
deb@dolphintravel.net
---
Hotel Accommodations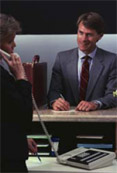 We want you to be comfortable during your visit to Grand Rapids. CU*Answers has made special pricing arrangements with the Hilton Grand Rapids Airport Hotel to provide reduced rates for our guests. Make your reservations by calling the Hilton Direct Reservation Line at 616.957.9072. Be sure to tell them you are a guest of CU*Answers to assure you receive our special corporate rate. Shuttle service from the Hilton to CU*Answers is available at your request.
The Hilton Grand Rapids Airport Hotel
4747 28th Street SE
Grand Rapids, MI 49512
616.957.0100
---
Dining and Entertainment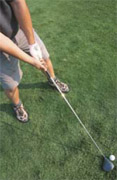 Grand Rapids is a virtual Mecca of eating establishments and entertainment outlets. Whether you are looking for dinner and a movie or a quick snack so you can get on the golf course, you will find it here.
Within a 5 mile radius to CU*Answers you will find shopping malls, movie theatres, restaurants serving all styles of cuisine from prime steakhouses to subs and home cooking to Japanese grilled.
Visit the Grand Rapids web site at experienceGR.com where countless references introduce you to Restaurants,Nightlife, Hotels, Events, and information in and around the Metro Area.