Facilitators
Randy Karnes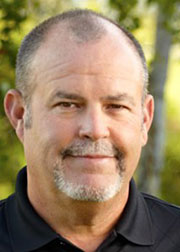 Randy Karnes is the CEO of CU*Answers and is in high demand as a public speaker. On topics ranging from credit union strategies, profitability, project management, and emerging products certain to drive your business forward, Randy's knowledge of the credit union industry and vision for the future are unsurpassed. His energy and expert presentation skills make him a highly sought after speaker and mentor.
---
Bob Frizzle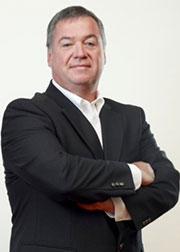 Bob Frizzle is the CFO of CU*Answers whose background and experience have prepared him to be a consultant and facilitator in several areas outside his normal role in finance and regulation. Bob shares his skill through advising on CUSO formations, strategic planning, collaboration and cooperation, facilities planning, and other technical issues common to leaders and officers of corporations. Bob's attention to detail and quiet confidence make him an unparalleled candidate to facilitate meetings when sensitive issues are on the agenda.
---
Jody Karnes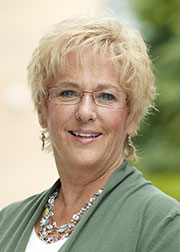 Jody Karnes is the CIO of CU*Answers and is the premier expert in operating systems and technological advancements. Her knowledge of data processing encompasses hardware through firmware, middleware, and software, bridging the gaps among them. Jody has an exceptional ability to reduce a complex, technical topic to simple user terminology. Delegate the role of facilitator to Jody next time your agenda includes technical topics that need to be clarified at a level your team members can understand and internalize.
---
Geoff Johnson
Geoff Johnson is the Chief Operations Officer at CU*Answers bringing a wealth of practical lending experience and industry knowledge to the table. Your strategic planning sessions and marketing meetings would benefit from the facilitation and presentation skills of Geoff. With his knowledge of CU*BASE coupled with his propensity for predicting product success, the benefit of having Geoff facilitate your next lending strategy meeting is unmatched.
---
Scott Collins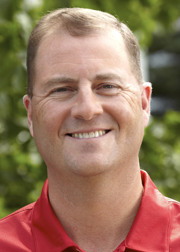 Scott Collins is President of Xtend, Inc. a CUSO dedicated to consulting, advising, and providing technical solutions to credit unions. Scott excels in building focus teams, developing business plans, choosing 3rd party vendors, and conducting feasibility studies; all to sustain and promote credit union growth. Innovation and strategy are just two of the many leadership talents Scott brings to his role of facilitator.
---
Other Facilitators
Barb Cooper
Project Services Manager
Primary to her role at CU*Answers is overseeing the relationships between our clients and the technical teams, which is key to our goal of exceptional software development. Barb's knowledge spans CU*BASE product utilization, problem solving techniques and customer relations management. When you're looking for a facilitator who can lead your team to become a constructive and cohesive unit, schedule your meeting with Barb, one of our facilitation experts.
---
Laura Welch-Vilker
VP Client Services and Education
Laura's training expertise is CU*BASE software and soft skills such as team building and job productivity. Laura can lead in developing an internal training program, setting up a training facility, and forming Best Practices in Customer Service, Business Effectiveness, and Professionalism. When it's CU*BASE and soft skills training you're after, Laura is the natural choice as facilitator of your objectives.
---
Jeff Miller
Operations Manager
Jeff is responsible for data processing for over 160+ credit unions. His role requires expertise in the areas of disaster recovery contingency planning and business recovery as well as data retention, security and encryption. As facilitator Jeff shares anecdotes profiling some of the bad things that can happen when security is lacking to provide practical application and understanding data issues.
---
Martha Anderson
VP Delivery Services
Martha is the expert in directing and balancing the vast array of activities surrounding conversions and mergers. Complexity of data conversions demand concentrated focus, and ability to recognize inconsistencies. Successful conversions testify to Martha's meticulous standards. Her skill in setting priorities and managing integration points make her an excellent choice as facilitator of project management topics and resolving business problems.
---
Dave Wordhouse
VP Network Technologies
Dave has been instrumental in establishing information security policies and developing their implementation procedures. His penchant to identify emerging technologies has lead CU*Answer to excel in strategic systems innovations. Dave is a credible resource as a facilitator of meetings where critical data processing issues are presented.
---
Callahan & Associates Facilitators
Callahan strategic planning and consulting services are grounded in 21 years of dedication to the credit union industry. Our consultants offer a broad view of the industry as well as concrete examples of successful strategies that have been proven by credit unions in the real world.