Scanning, Reporting, Remediation
Concerned about your website and web accessibility? Nervous about all the ADA lawsuits? Worried about the WCAG 2.1 guidelines and how your website conforms? CU*Answers Web Services has a scanning, reporting and remediation service to monitor your website and guide your accessibility journey toward conformance.
More Information?
Powered by Siteimprove, a global leader in website content management, this new service scans your website weekly and provides your content managers and the CU*Answers Web Services developers with specific details about your website's adherence to Web Content Accessibility Guidelines (WCAG) from the World Wide Web Consortium (W3C).
According to the W3C, no automated scanner can 100% detect or guarantee conformance with the WCAG guidelines, this platform can help improve both the quality of your website content and monitor adherence to WCAG*. The service begins with a report being created for the state of the existing website, which is then used to discuss and develop a plan for remediating issues that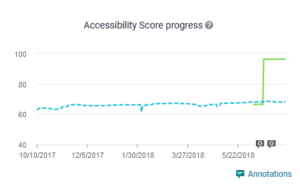 have been identified. Included in the service is up to 10 hours of development and remediation time, which must be used within the first year of enrollment. In addition, Web Services will inform and teach clients how to remediate problems for themselves and educate the client on best practices to avoid creating additional conformity issues in the future.
At the conclusion of the 10 hours of developer time, Web Services will provide a new report which can be used to compare the implemented improvements. If the credit union website has not met an acceptable level of conformity, the Web Services Team will provide an estimate for additional time to remediate additional issues.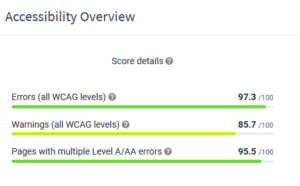 Reports provided by CU*Answers may identify areas that are not necessary to remediate. In these cases, Web Services and the client will discuss and agree not to pursue reconciliation, and these decisions will be tracked within the Siteimprove platform.
Once your credit union website has met an acceptable level of conformity, we will continue to scan and monitor your website and provide monthly reports to your credit union. Every update to your content could affect your accessibility findings. If issues appear, Web Services will provide analysis and estimates on time and cost to remediate problem areas.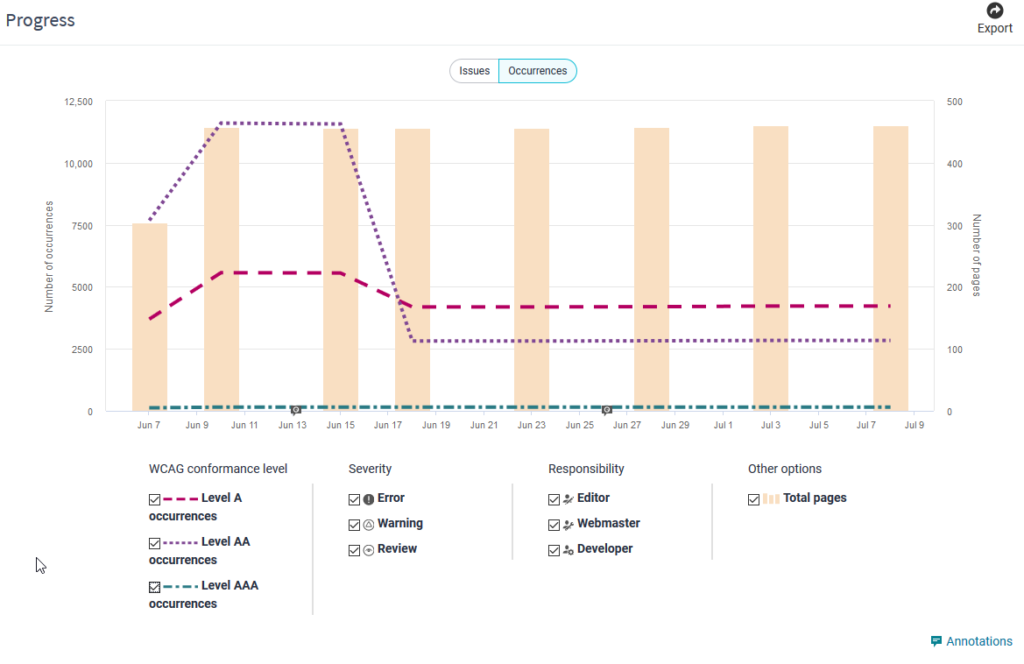 Questions?
Have questions? Want to talk to someone?
Contact Web Services
Get Started!