Contact Owner's Voice

Have questions? Contact Owner's Voice
Contact Us
CU*Answers at its core is a cooperative organization. We are constantly pushing what it means to be a transparent CUSO. This year we have decided our next step is to get you engaged, we want to hear your voice, the Owner's Voice.
At Owner's Voice
Discuss Projects
CU*BASE projects that fall into our six Owner's Voice categories are up for discussion. Let CU*Answers know why certain projects should be started, finished, or forgotten.
Learn how discussion works
Vote On Projects
After spending time discussing projects, let us know which ones you think should be started, finished, or forgotten. Missed this month? No worries! Voting happens every month!
Need a brochure?
Download our Owner's Voice overview brochure
Get Involved – We Want to Hear Your Voice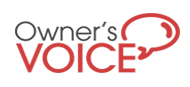 Visit Owner's Voice
Register to participate in Owner's Voice
View the latest Owner's Voice Voting Report
You must be registered and signed in to view Voting Reports.
---
Check out the Status of Current Projects


Visit our Monitor Site
As part of the 2018 Building Solutions as a Co-Op Boot Camp, the attendees will be working with the Owner's Voice team to create a new Project Monitor website to be called Owner's View.