Each month, CU*Answers University hosts FREE web conferences and in-person events that highlight the many products and services our CUSO offers. Take a look at the courses we have coming up in August!

Missed the Event?
It's a wrap and we're back at basecamp. Check out the digital handouts and photos from the event.

FUEL Decision Model with preconfigured templates and annual tune up!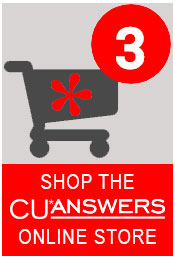 GOLD Updates
The next GOLD updates are currently scheduled for:
Online CUs

22.10

Oct. 9, 2022

CU* Partners

22.10

Oct. 9, 2022

Self Processing CUs

22.10

Oct 16, 2022 (Sunday)
Popular Content