Each week, Geoff Johnson, CEO of CU*Answers, highlights two key topics that your credit union should be following.
View the Video

Each month, CU*Answers University hosts FREE web conferences and in-person events that highlight the many products and services our CUSO offers. Take a look at the courses we have coming up in August!

Missed the Event?
It's a wrap and we're back at basecamp. Check out the digital handouts and photos from the event.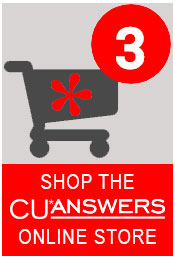 GOLD Updates
The next GOLD updates are currently scheduled for:
Online CUs

22.10

Oct. 9, 2022

CU* Partners

22.10

Oct. 9, 2022

Self Processing CUs

22.10

Oct 16, 2022 (Sunday)
Popular Content