VAT = VISUAL ANALYTICAL TOOLS
OUR VISION
CU*Answers and CU*BASE will have the most extensive and comprehensive Visual Analytical Tools on the market today – more points made through visuals that grab the audience and make the consumer's grasp of information undeniable. Our hope? This suite of visual analytical tools will help all data analysts grab some attention – you need presentation graphics that catch an audience's eye and communicate information without distraction.
OUR PARTNERSHIPS
GOLD Team
The CU*Answers GOLD and Asterisk Intelligence teams are working together on an initiative to enhance and expand the visual presentations of data within CU*BASE.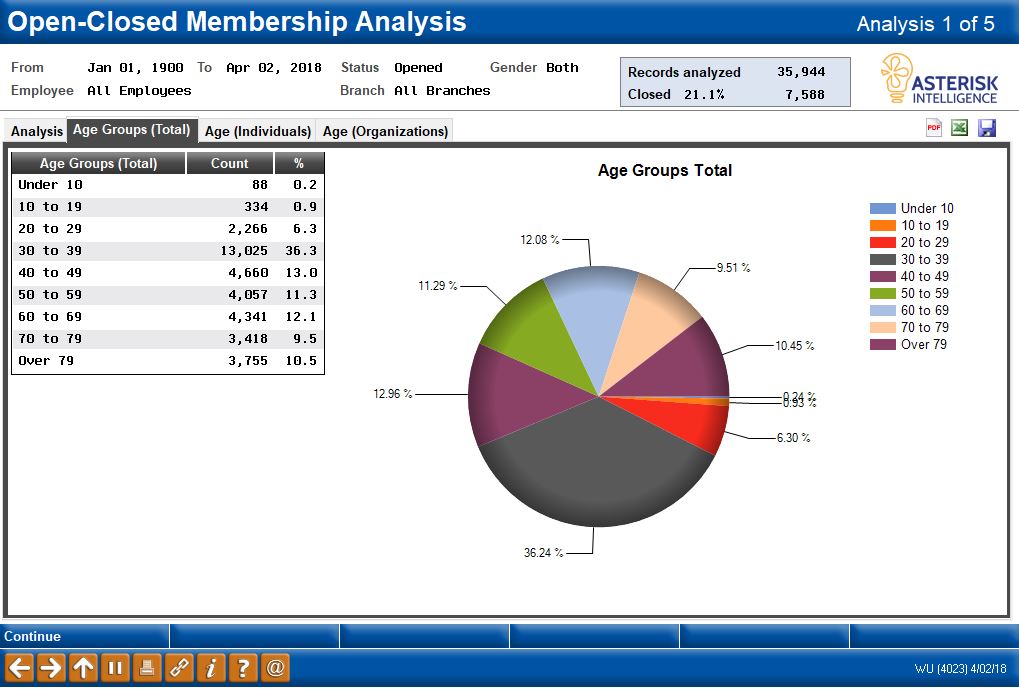 Analytics Programming Team
The CU*Answers Analytics Programming & Asterisk Intelligence teams are working to coordinate an expansion into a browser-interface version of several CU*BASE dashboards. These new features will be accessible from directly within CU*BASE and enable working with data and various visual presentation tools right from within a browser environment.

STAY TUNED
We are now designing and implementing GOLD graphs with an in-house solution, which means we're no longer reliant on a vendor relationship to bring these to the table.  With more flexibility, we can bring you more graphs, more screens, for more audiences!  Options now exist for a wider variety of graphs and visual analytics embedded directly within CU*BASE GOLD screens.
We already have a solid body of work in place for visual analytical tools with the existing home-grown Analytics Booth product. The framework we've laid in place for browser-interface visual presentation of data via Analytics Booth will serve as inspiration for designing a browser interface for multiple CU*BASE dashboards. Naturally, access and manipulation of CU*BASE data via a browser will boost usability and increase variety of visual graphics and presentations.