Data Warehousing is Data Storage for Analysis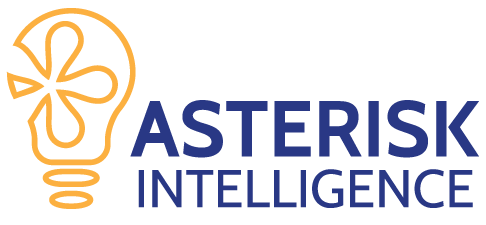 The Data Warehouse, available from Asterisk Intelligence, is offered as an option for credit unions looking to add external data alongside core processing data or to capitalize on opportunities for increased control of custom and special data sets in CU*BASE. The Data Warehouse product offers complete control of data retention from multiple sources and is thoughtfully designed to support strategies surrounding data storage and analysis, all within the core processing system of CU*BASE.
As a CU*BASE product, your Data Warehouse operates as a shared resource which means you do not need to purchase any hardware or additional software. The existing, free, Report Builder (Query) tool is compatible with this data so there is no requirement to learn a new query tool interface, and new management and maintenance tools are built right into CU*BASE!
Reach out to Asterisk Intelligence with questions or to request a demo of the tools and features of the Data Warehouse. Send an email to ai@cuanswers.com or call 800-327-3478 ext 870!
The Possibilities!
Wondering what you'll put into a data warehouse? The options break down into two types of data sources:
Internal Sources
Data from elsewhere in CU*BASE that you don't want to lose off the system.
External Sources
Any data you have outside of CU*BASE that you wish to use inside CU*BASE
We know there's a huge variety of data sets that a credit union might want to store and analyze. Here's a few ideas and options that rise to the top of the list. What else would you put in a Data Warehouse?
Click-tracking data from CU*BASE's non-transactional data analysis Phone Optics feature

Analyze what members and staff are addressing on phone calls whenever a transaction isn't being performed.

Results or reports collected from a 3rd party vendor

Upload to use alongside member and transactional data in your reports and analysis work

Excel documents you're using to track statistics or member relationship information outside of CU*BASE

Use within custom queries to join this information up with other information about the member

Non-member data collected at events or purchased for marketing projects.

Analysis and marketing opportunity!

Neighborhood or geographic-specific details based on zip code or home address.

Enrich your analysis or marketing segmentation efforts with this information.

Open/click reports from your 3rd party email processor

"Tag" the members who are confirmed to have engaged in the marketing campaign and track whether they converted to a sale.

Results from external member survey campaign

Bring it back into CU*BASE to learn more about the people who did respond, segmented by their answers or their membership demographics.

Custom Query output files to lock them in for long-term availability

(the QUERYxx location puts a "freshness" date on data and automatically deletes it after a short period of time. The Data Warehouse won't delete your custom files until you delete it yourself)

Coming Soon – automatic archival of Tracker records from the CU*BASE core data.
Costs
You'll pay a one-time amount of $1000 to have your credit union's Data Warehouse established in CU*BASE.
Once established, you'll pay a small base fee of $100 per month plus a variable amount based on the space you use.
A little like a phone plan, that variable cost is $10 per month for up to 1GB (gigabyte) of storage space to start. Then an additional $10 per GB per month as needed. But unlike a phone plan, there's no fees if you exceed that first 1 GB of storage available and adjustments to your "plan' limits are handled automatically. If you store more than 1 GB of data, we'll automatically calculate how much space your warehouse is utilizing and bill the $10 per GB based on that level of utilization (storage space calculated as an average over billing month).
As your data warehouse grows, you control costs by using the warehouse's data management tools to delete and clean up old or large data sets. If you clean up enough to bump down to a lower GB "plan", we automatically reduce your cost to adjust!
No hardware costs, no software costs, no training costs. Just flat fees of $100 per month and $10 per GB per month.
Place an Order for the Data Warehouse
Why is this Data Warehouse better than an external data warehouse?
All warehousing solutions have pros & cons relative to different data strategies. The strong points of a CU*BASE warehouse centers on the fact that it brings you all the benefits of living directly inside the CU*BASE core, such as:
Accessible by familiar and free Query tools
Direct support from CU*Answers teams
Native tools for management of controls on usage & authority permissions.
The Toolset
Storing data and finding new ways to collect data is only one piece of the puzzle. Any good database administrator knows the next question to ask is
"How will I be able to access and control it?"
Tool 1981 Library Authority Management is a simple tool for you to manage the list of individuals (based on CU*BASE user ID) who can have the right to view or use the Data Warehouse. A user needs to be on the list in order to run queries that use data living inside your Data Warehouse, to add new data into the Data Warehouse, and to delete or make changes to data inside the Data Warehouse.
If a user is on the authorized list mentioned above, there are three primary mechanisms that person can utilize access and work with files and data inside the Data Warehouse.
Tool 1980 Library Dashboard
Tool 1375 Data Transfers (Uploads & Downloads)*
Tool 100 Report Builder (Query)
* an additional special level of authority will need to be requested and processed for any user who wishes to process uploads or downloads.
All reporting and inquiry of data inside your Data Warehouse will be via the free, native tool called Report Builder (Query) that exists in CU*BASE today.
Contact Asterisk Intelligence for a Demo
The Future of Data Warehousing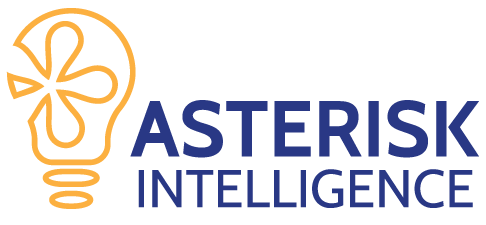 CU*Answers and the Asterisk Intelligence team have a vision for building and developing data warehouse strategies and supporting toolsets through 2019 and beyond.
Phase 1 – Now

Offer a Data Warehouse storage space to enable custom strategies and control for credit union data analysis and data storage.
Offer the initial supporting toolset for database administrators to manage the Data Warehouse
Enable the option to collect and store the click-tracking data from CU*BASE's Phone Optics for special analysis studies.

Phase 2 – 2019

Enable the option for storing archived tracker records in a Data Warehouse
Develop data-buying resources or solutions for as an option for feeding the Data Warehouse with external sources of data.
Launch further database management tools and user interface improvements.
Resources
Data Warehouse – FILExxDW Overview PDF
Credit Union Data Warehouse – PDF
Data Warehouse Security Request Form – PDF
Data Warehouse Getting Started – PDF