Check out this other related recipe!
The main idea with this project is to provide more information to the member when his or her online credit card account is past due, including reporting delinquency fines, delinquency status, and overline amounts (if applicable) more clearly.  (Our thanks to Frankenmuth CU for their assistance in designing these changes.) 
These changes will affect the credit card statements flat file and therefore all credit card printed and eStatements, whether produced by Sage/eDOC or other vendor.  There is no plan to make these new features optional, other than what functionality is already in CU*BASE loan category configuration.
New content will be added to three sections of the existing credit card statement, as shown below: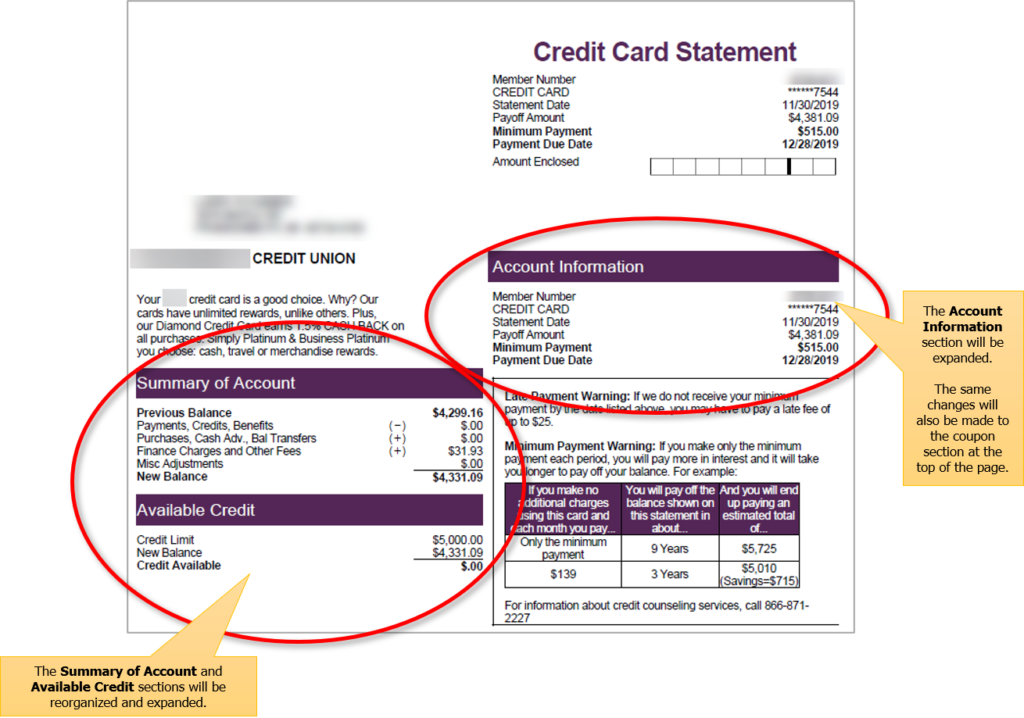 The mockup below shows changes to the Account Information section (and payment coupon):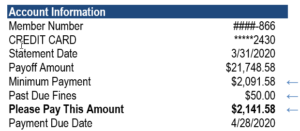 The mockup below shows changes to the Summary of Account and Available Credit sections: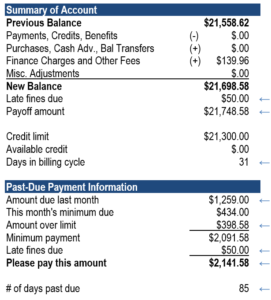 (Note: The samples above assume over limit amounts are included on the statement. Figures will be different if that feature is not activated in your loan category configuration. Contact SettleMINT if you are interested in adjusting how over limit amounts appear on your credit card statements.)
Status as of 6/3/2021: Project #54516 is in QC testing and is targeted for the 21.10 release.
Chef for this recipe is Dawn Moore.