Chefs for this recipe:  Brian Maurer and Ken Vaughn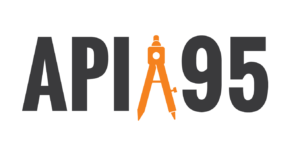 For companies like ours, the key to long-term sustainability is the evolution of a product's foundation. Our network is based on technology solutions that are counted on over the long haul. As CU*Answers approaches its 50th anniversary, we can look back over the decades and show how we have worked to keep our software and solutions fresh and constantly evolving.



That same philosophy was what drove the FEP/ING projects back in 2013-2014, when we proved that our network had the chops to take on a significant infrastructure project. The knowledge and confidence we gained back then are serving us well as we tackle the next big thing you and your members will need for your future.
The catchy name for our latest foundation projects?  API-95 and Online '19
API-95 and Online-19 in 50 Words
In 2018, we'll complete the migration of 95% of It's Me 247 desktop and mobile web programs from a socket-based platform to a web-service API platform (API-95). In 2019 we will use this platform to envision a new incarnation of It's Me 247 for desktop and mobile users (Online '19).
What does this mean to me?
API-95 is the future of our desktop and mobile platforms.  It is a milestone and the beginning of bigger things all in one.  It opens the door not only for new ideas for our core product, but for a host of credit union do-it-yourself projects down the road.  What are your dreams for online and mobile products and services for your members?  API-95 is the foundation for making those dreams a reality.
Our first milestone: API Authentication in 18.03
With the 18.03 release, we pushed out the first milestone, which opened the doors for all the rest:  API authentication.  Actually a set of more than a dozen APIs, authentication includes all of the steps needed to verify a member's identity and log them into their accounts.
This release means that all channels – desktop, mobile web, mobile app – will be using the same API platform for authenticating your members. And this API is available to your third-party app developers as well.
Read about how the implementation of API authentication will affect your credit union
Our next milestone: A Pause for the Cause
Our teams are now focused on releasing the balance of the planned APIs.   To meet this goal we will be taking a pause from new feature development on It's Me 247 products for the balance of this calendar year.
This doesn't mean we'll stop working on new ideas during the year.  We will simply not plan to release them until after the API-95 campaign is a success.  So don't be surprised if an Idea Form or project request is put on hold while we focus on our goal.
We will also use this time to work with the team and all clients on the vision for a new online banking and mobile family of products (Online '19).  We kicked off the development of a new concept in earnest with a preview of our goals at the November 2018 CEO Strategic Developers Boot Camp event (replacing the CEO Strategies week for 2018).
Learn More
Read an API-95 update from the 2018 Leadership Conference
Read about Online '19 from the 2018 Leadership Conference
Read about API-95 as first introduced at the 2016 Leadership Conference