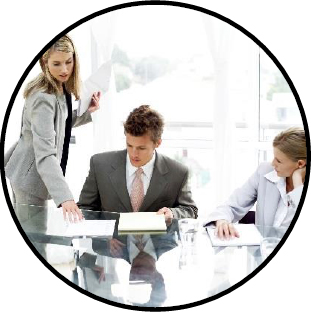 For those who prefer a face-to-face learning environment, CU*Answers University offers in-person training that covers a variety of CU*BASE-related topics. In-person training options are detailed below.
Classroom Training
Held at the CU*Answers University main training site in Grand Rapids, Michigan, classroom training sessions not only educate participants on the CU*BASE software, but also give them an opportunity to discuss best practices with their peers. For a full list of classroom sessions, see the training schedules beginning on page 25 of the Education Catalog and look for "classroom" in the Format column.
Register for classroom training
Workshops
Held at the CU*Answers University main training site in Grand Rapids, Michigan, hands-on workshops turn theory into practice. Workshops are the perfect option for credit unions that would like assistance setting up the necessary configurations in CU*BASE to start using a new tool or feature. To find courses that offer workshops, look for the "Workshop" heading in the course syllabi.
Customized On-Site Training
There are times when clients need training tailored to meet their credit union's unique needs, policies, and processes. When this is true, we encourage on-site training based on a time frame that best fits the client's schedule. On-site training may incur a fee, including for instructor travel expenses.
Incident Response And Awareness Training *NEW!*
As part of its continual commitment to disaster recovery and business resumption, the CU*Answers Business Continuity Team offers on-site incident response and awareness training. Tailored to meet the needs of each individual credit union, this training program combines talent, skills, and expertise to deliver training that is both effective and relevant to participants' business objectives. With topics ranging from regulatory requirements to industry best practices, this training program equips participants with the knowledge and skills they need to respond to unexpected incidents and disruptive events. For more information about this offering, visit the CU*Answers Store.