Nitro Mobile Solutions

Finally, there's a mobile banking solution that delivers exactly the capabilities you and your members need – and does it quickly, easily and affordably, using patent-pending technology that mobile experts and credit unions teamed up to create. With Nitro Mobile Solutions, you can be up and running with a complete, branded mobile banking solution in just 30-60 days – and at a far lower cost than you might expect. It's part of our commitment to offering the solutions credit unions need to successfully compete for an ever-more-mobile generation of financial consumers.
Pre-configured for a fast, affordable rollout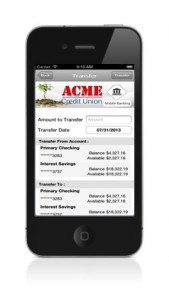 Nitro's pre-configured mobile banking solution comes ready to provide everything your members require, including fully integrated remote deposit. So you can offer them all the full-featured mobile banking services you'd normally only find in a customized mobile app – but in a fraction of the time and cost of custom development. We also make it easy for you to quickly personalize the app with your brand. There's no mobile or other technical expertise required, and we'll guide you through the simple process.
Easy to manage and maintain
Nitro delivers not only the mobile banking features your members want, but also the tools you need to manage and maintain your solution over time. We've designed it to be easily updated by credit union employees with no special training or expertise, so that you can communicate with your members when and how you want without waiting days or weeks for help from developers. Adding information about rate changes, promoting special offers and sharing personalized communications are all as easy as updating a Facebook page. You also have access to reporting tools that provide in depth information to help you understand how your members use the app.
Benefiting from your input and experience
No app developer brings together mobile banking expertise and credit union experience like Nitro does. We built our mobile banking solution based on what credit unions told us they wanted and needed – and we're continually refining our technology based on our credit union customers' experiences. As mobile developers, and not simply resellers, we can respond directly to your input, quickly adapting according to your feedback. We're the company that pioneered mobile banking for credit unions, in collaboration with credit unions, and no other app provider is in a better position to meet your changing needs.
View the experience: Complete control in your hands
My App Engine is Nitro Mobile Solutions' easy-to-use control center that enables you to easily personalize your mobile solution's look and feel, from brand to theme – and to update the content and send personalized messages to members on an ongoing basis.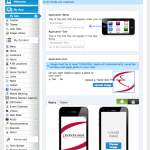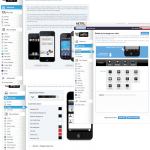 See it from your members' perspective
Your members enjoy a mobile banking experience that's clearly and compellingly associated with your credit union, and that makes it easy to navigate through all the services and information they're looking for in a mobile app.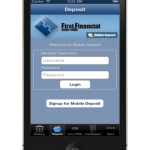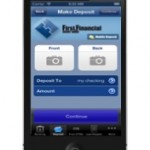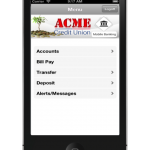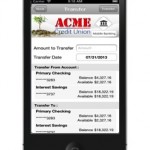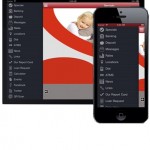 Learn from First Financial's experience
Read a case study to learn how First Financial is partnering with Nitro to deliver an exceptional mobile experience to their members.