CU Mobile Apps… More than just a "mobile banking app"!
If Your Member's Phone Is On, Your Credit Union Is OPEN!
The CU Mobile Apps Platform:  Created by Credit Unions for Credit Unions and their members!
For over 40 years, the Member Service Solutions Team has exclusively served credit unions and their member-owners.  When it came time to introduce a "mobile branch app solution", CU Mobile Apps founders, Rick Hargis and Tom Gray listened to the "wants and needs" of the credit unions they have served for decades.  The two partners hosted focus group sessions with 12 credit unions in 2011 to gain insight on building the perfect mobile app solution for credit unions.  The focus group included credit union executives whose membership size ranged from 2,000 members to over 400,000 members. An idea became a reality when the first five CU Mobile Apps credit unions went live in the App Stores on July 15, 2011.  The end result was a mobile branch app solution that is fast, flexible and affordable for every credit union regardless of size!
Mobile Banking Merged With Mobile App Marketing and Member Communication… The Perfect Mobile App Strategy!
When coupled with CU*Answers' powerful It's Me 247 mobile banking platform, your CU Mobile Apps Mobile Branch provides your members with a robust mobile branch app solution.  A mobile app is useless without a mobile strategy!  The CU Mobile Apps mobile branch strategy will allow your credit union to attract new members, retain existing members, increase your loans, grow your core services such as share drafts, credit/debit cards, deposits and more!  If your member's phone is on… your credit union is open!

Easy To Update, Manage and Maintain… The CU Mobile App Engine!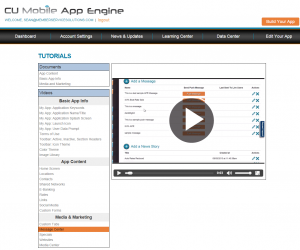 Your credit union will have access to our custom designed CU Mobile App Engine that allows you to easily update and maintain your mobile branch app.  You have total control of your app content in addition to sending unlimited in app push notifications to your members.  In app messaging provides instant communication with your membership.  Whether its fraud related, weather related or a new special or promotion, you can communicate with your mobile app users with the click of a mouse.  Our system is so easy to use, if you can upload a photo to your desktop computer or your Facebook page…you will be considered an expert user on the CU Mobile App Engine content management system.
Our Award Winning Development Team… Metova, Inc.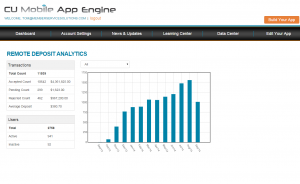 Named one of Inc. Magazine's Fastest Growing Companies in America for the 5th straight year, the CU Mobile Apps development team includes over 100 employees with offices in Tennessee, Arkansas, Georgia and Washington DC.  Metova has developed mobile app strategies for some of the nation's leading companies and organizations including Barnes & Noble, The Associated Press, eHarmony, WebMD, Flixster, Dropbox, Yale Locks, among others.  Metova has been given Top Secret Security Clearance by the United States Government to develop mobile app solutions for the US Air Force, Army and Special Operations.  The experience of our development team will always keep your credit union in front of the mobile technology curve and never behind it!
App Security Is Our Top Priority!
CU Mobile Apps is the first in the nation to imbed a one-of-a-kind, patent pending anti-malware and anti-spyware technology into our mobile app platform.  Our additional in-app security features are designed to stop cyber criminals and identity thieves in their tracks when your members use your mobile branch app.  This enhanced security feature is provided at no cost to your credit union or your members when you partner with CU Mobile Apps!
Can't Afford A Mobile App Solution?  You Can't Afford Not To!
Here is what your peers have to say!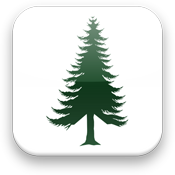 "CU Mobile Apps has been one of the easiest vendors to work with. Their staff from the top down are professional, and knowledgeable of their product. Members love the App.  I like that maintaining  the marketing side of the  App is easy. Integration with CU*Answers system made it a no brainer for us."
Kathy DeGroot
Marketing & Technology Specialist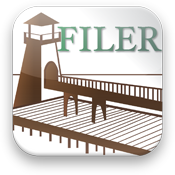 Getting our mobile app from CU Mobile Apps was the best thing we could have done!  The process was so easy and the staff was excellent to work with.  Their process is so organized our app was up and running in no time and I did it myself!
Patty Preuss
CEO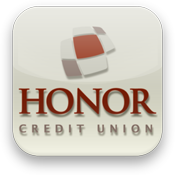 "Working with Member Service Solutions on our mobile app was incredibly easy.  Not only did they provide us with excellent service throughout the development and app store submission process, but they have also been diligent about providing great follow-up service.  The entire team has been very pleasant to work with."
Jeff Pisarsky
Research, Design & Virtual Manager
I can't express how pleased we are with our new mobile app and the ongoing support and work that CU Mobile Apps does for us.  We are so happy that we made the switch!  CU Mobile Apps took all of our ideas and suggestions and made the perfect app for our credit union, while providing outstanding customer service. 
Jessica Larsen
Marketing Manager
Visit our website to request a "no obligation" demo of the CU Mobile Apps platform in action.  For questions, call 1-800-537-9035 Ext. 105.