Don't let your CUSO fall behind the curve
Was your CUSO built to service member accounts behind the scenes? Does your CUSO manage an account specialty (mortgages, investments, participation loans, credit card accounts) on a data processing platform other than the core software used by your credit union clients?
Would you like to offer new products and services? What about adding online and mobile banking technologies to your account servicing? Do you need marketing and collaborative sales technologies to help your clients market to their members? Do you need to reach more credit unions directly?
CU*BASE SE is your connection to a network of potential partners, new client markets, and CUSO resources that will help you get the job done.
You've built a great business, but is it limited by your technology to a narrow band of services?
If you answered yes to any of these questions, you might be the perfect candidate for CU*BASE® SE.
CU*BASE SE will give your CUSO a broad foundation for serving credit union member needs. CU*BASE SE offers member account processing with the power of a core processing system—for everything your customers will need to take advantage of your products and services.
CU*BASE SE is a robust suite of products that lets you be creative, leverage your relationships, and simplify your technology decisions. Having a strong centralized solution like CU*BASE SE will inspire your teams to "flip the switch" to activate new services and build new solutions, without the delays and expensive extra investments that are the death of so many new initiatives.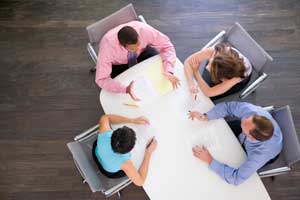 Even better, CU*BASE SE is a CUSO product, brought to the market by a network of CUSO partners, who together have built networks, products, and services that engage more than 200 credit unions nationwide.
We're building CU*BASE every day, for our use and for yours
Parallel Development Track
Whether it be adding new mortgage servicing capabilities, or adding new touch points for internet members, or diving into investment product offerings, or adding new member relationship pricing schemas – our teams are adding new features that your CUSO could build into the offerings you extend to your credit unions and their members. Imagine browsing new releases several times a year for opportunities that your CUSO might be missing today. Just like your credit union's CIOs and business leaders, you will receive software updates that drive you into new businesses and set the stage for new revenues and member experiences that will change your future. At the core of CU*BASE SE is the CU*BASE core processing platform. CU*BASE GOLD is used by credit unions across the country to serve over 2 million member accounts every day. And every day, week after week, year after year, our designers, programming teams, and network professionals work to expand the capabilities of our technology, across every area of credit union operations.

It's all about the partnerships
CU*BASE SE is about partnership from day one. When you partner with our CUSO as a user of CU*BASE SE, you are really partnering with the CEOs of more than 200 credit unions and other CUSOs. CU*Answers marries the diversity of ideas from the credit union side with the depth and focus of CUSO specialties to build a collaborative network. This network grows by sharing expertise, leveraging capabilities, and sharing innovation. A parallel development track – for both CU*BASE GOLD and CU*BASE SE – enhance both credit union and CUSO capabilities.
Concentrate on What You Do, While We Keep the Software Up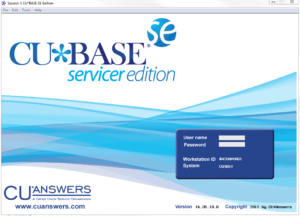 Members now expect a rich technology experience, no matter what kind of account servicing you provide. It used to be enough to service mortgages behind the scenes. Today members expect you to be front and center online and through their mobile devices. You need to be ready to aggregate your data with the credit union's data, to present a big-picture view for the members you serve.
Partner with CU*BASE SE and CU*Answers to add a new innovation focus to your CUSO's business development.
So what do you do when your technology provider is only focused on that back-office perspective? When adding any new feature becomes a battle? How do you keep up when you have to coordinate every new wrinkle in adding new retail, member-facing technologies?
Partner with us and CU*BASE SE, and you can share in the expansion of retail experiences and earn through our CUSO's shared focus and ongoing development. Work with us as a team: You focus on your specialty. You drive new ideas into that specialty. You push us for better account servicing tools related to what you do best. And we will respond with new solutions.
At the same time, we will be working with your peers – credit unions and CUSOs – adding new retail extensions to the teller line, to call centers, to online outlets, and to new markets. We trust that you will respond with new solutions as well.
Partner with CU*BASE SE and CU*Answers to add a new innovation focus to your CUSO's business development.
A Network Hunting for Specialists
Why CU*Answers is bringing CU*BASE SE to market?  To drive innovation and the development of new service capabilities for all credit unions and CUSOs.   
Our network needs your CUSO's drive and your specialists to push the envelope of what credit unions might offer to their members, and what our industry might offer to credit unions. We see the INTENSITY that CUSOs bring to member solutions, the SCALE that CUSOs aspire to create, and the unlimited energies CUSOs employ to build new core competencies for the credit union industry. We want to partner and work with more CUSOs on the way to new futures for everyone.
CU*Answers wants to invest with you in building new specialties, at a lower cost for your CUSO and for all of our members. We specialize in driving new services into the credit union market space. Our teams are ready to partner with you to take an idea for a service and turn it into a tool that you can use with credit unions. Our network can help you bring that tool to market and convince credit union leaders to deploy it with their memberships.
Whatever your CUSO's passion is, we have the vehicle to turn that passion into a business, through a network and collaborative approach.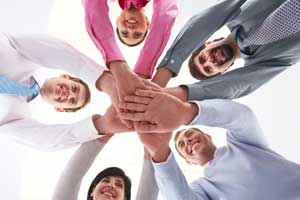 A Network to Support Your Goals
A network of entrepreneurs
CU*BASE is the core platform for:
Collection CUSOs
Bookkeeping CUSOs
Compliance/Audit CUSOs
Call Center CUSOs
We want to add more CUSOs interested in serving our ready-made network of credit union clients. We will invest to help you.
And we are adding more solutions every day that lend themselves to credit union entrepreneurs who want to build CUSOs to work with credit unions and members. We need dreamers and new CUSO startups. We will invest to help you.
more than 283,990 loan applications each month

(servicing $113,886,645 in loans)

more than 32,100 mortgages serviced each month

(with balances of $2,195,758,883)

more than 91,000 credit cards serviced each month

(with balances of $225,113,546)
Network support teams you can call on
We have been building networks for years. That means we've built support businesses that you need to support your CUSO from day to day. From accounting support, to compliance and risk management, to marketing and outbound canvassing, to data security and shared network facilities, to technical support—the CU*Answers and cuasterisk.com network is busy serving and partnering with CUSOs all across the United States. Check out these websites. Can your CUSO make use of any of these services? Will you join our network?
We build networks.
We partner with companies to reach credit unions.
We like challenges, and hope you will include us in yours.