Introduction
Designed for CEOs and senior credit union leaders from all CU*BASE clients, the CU*Answers Leadership Conference provides a unique opportunity to get together with your peers and hear CU*Answers' vision for our partnership during the coming year. We hope you will join us for what always proves to be a fun, energizing and inspiring time together!
We Need a Hero
How are your members achieving the impossible every single day?
Whether it is our employees or our members, how can we inspire people to step up and save our organizations? Sometimes we believe we know better than our members, but we have an army of motivated, passionate, and active owners who show up every day to say "you will not take this away from me!"
Owners are our heroes. These are the people who will save us. These are the members we need to identify, encourage, and most importantly we need to showcase to our cooperative!
Presentation Materials and Conference Handouts
Conference Presentations
Special Announcements
Materials Distributed to Participants
2018 Awards
The following awards were presented at this year's Leadership Conference.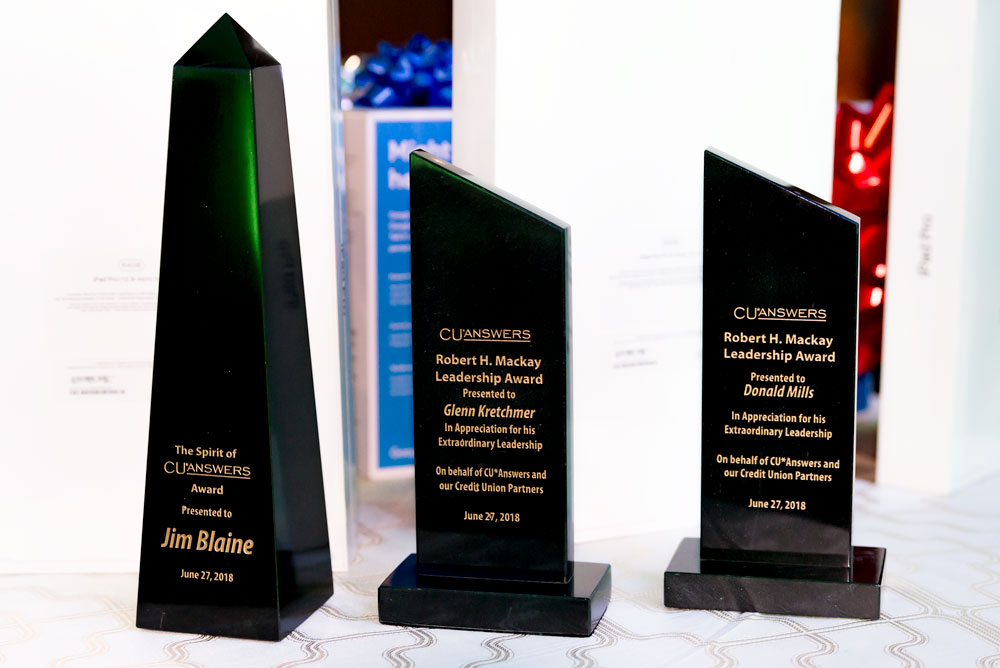 Lights, Camera, Action!
At the Leadership Conference we introduced several new videos produced in partnership with Fulvew Productions. Contact them directly to have the videos customized for your Credit Union!
Industry Shorts
Contest Winners
Other Videos
Photo Gallery