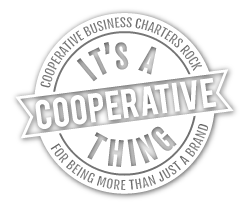 Cooperative Business Charters Rock for Being More Than Just a Brand.
Being a cooperative is as much a way of being as a state of mind. It's an environment that fosters teamwork and collaboration as well as a commitment to self. You are an "owner" of your credit union. You have a direct say on the direction your credit union is going to take. How do you pay your customer-owners, drive for great prices, and take the lead?
Introduction
Designed for CEOs and senior credit union leaders from all CU*BASE clients, the CU*Answers Leadership Conference provides a unique opportunity to get together with your peers and hear CU*Answers' vision for our partnership during the coming year. We hope you will join us for what always proves to be a fun, energizing and inspiring time together!
Save The Date
The 2017 CU*Answers Leadership Conference & Golf Outing will take place June 20-22, 2017 at J.W. Marriott in downtown Grand Rapids, Michigan.
Registration and Agenda information coming in late spring.
Video Contest
For information on our 10th Annual Video contest, please visit CU*Answers Marketing.