If tomorrow there were no credit unions and you could start all over, what would you do differently when rebuilding the industry from ground up? How would you redefine credit unions, branches, board members, and owners? How would you change the reality to speak to today?
Join us for this year's Leadership Conference, where CEOs and senior leaders from all CU*BASE credit unions will explore how to build, deliver, and redefine what credit unions will mean to future generations while holding on to our roots.
Introduction
Designed for CEOs and senior credit union leaders from all CU*BASE clients, the CU*Answers Leadership Conference provides a unique opportunity to get together with your peers and hear CU*Answers' vision for our partnership during the coming year. We hope you will join us for what always proves to be a fun, energizing and inspiring time together!
Presentation Materials and Conference Handouts
Conference Presentations
Excerpts and Easter Eggs
Materials Distributed to Participants
2016 Awards
The following awards were presented at this year's Leadership Conference.
The Robert H. Mackay 2016 Leadership Award – to CU*NorthWest (Greg Smith, CEO)
The Spirit of CU*Answers 2016 Award – to rkGoBig (Peter Barnard, Facilitator)
Lights, Camera, Action!
At the Leadership Conference we introduced several new videos produced in partnership with Fulvew Productions. Contact them directly to have the videos customized for your Credit Union!
Watch the videos from the 2016 Leadership Conference.
Industry Short
The Credit Union Time Machine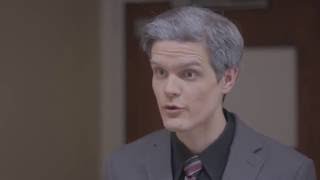 Video Contest Winners
Additional Videos
Check out the complete CU*Answers video library on CUATV.com.
Event Highlights Photo Gallery