Why do fast-food joints ask that question? Because they know if they anticipate the next thing you're likely to want, you're more likely to buy it. Like a restaurant knows that people love fries with burgers, you as a credit union know what your members are likely to want next.
Join us for this year's Leadership Conference, where CEOs and senior leaders from all CU*BASE credit unions will explore how our network can anticipate the next move in every interaction with members.
Special Announcements
This space will be used to organize some of the announcements that were made at the Leadership Conference, to draw attention to upcoming events, pricing changes, or other special notices for you and your staff. (That way you don't have to look at all 162 slides in the presentation to find the critical nuggets you need right now!)
Presentation Materials and Conference Handouts
Conference Presentations
Materials Distributed to Participants
2015 Awards
The following awards were presented at this year's Leadership Conference:
The Robert H. Mackay 2015 Leadership Award – to Chris Butler, Community CU (LaCrosse, Wisconsin)
The Spirit of CU*Answers 2015 Award – to Element FCU (Charleston, West Virginia), CEO Linda Bodie
Lights, Camera, Action!
At the Leadership Conference we introduced several new videos produced in partnership with Fulvew Productions. Contact them directly to have the videos customized for your Credit Union!
Watch the videos from the 2015 Leadership Conference.
Industry Shorts
Video Contest Winners
Best 30 second Spot Idea
Would you like fries with that?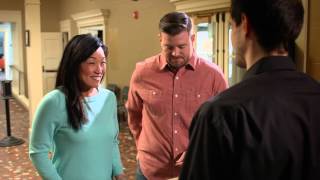 by Travis Livingood,Glacier Hills CU
Best Video Idea
How do you respond to your members?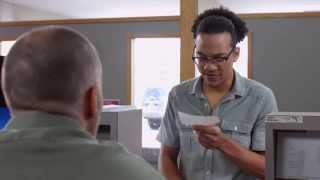 by Kathy Fearnley, Lakeshore FCU
Best Complete Video
Would you like fries with that?

by Daniel Aronson, Verve a Credit Union
Additional Videos
Understanding The Job

by University of Phoenix
Check out the complete CU*Answers video library on CUATV.com.