Presentation Materials and Conference Handouts
Conference Presentations
Materials Distributed to Participants
Case Studies from the cuasterisk.com Network Playbook
Lights, Camera, Action!
Lights, camera, action! At this year's Leadership Conference we introduced two new videos produced in partnership with Fulvew Productions
Watch the videos from the 2009 Leadership Conference.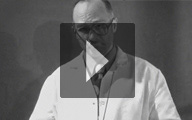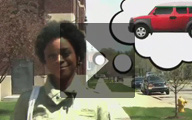 Special Announcements
This space will be used to organize some of the announcements that were made at the Leadership Conference, to draw attention to upcoming events, pricing changes, or other special notices for you and your staff. (That way you don't have to look at all 160 slides in the presentation to find the critical nuggets you need right now!)
2009 Awards
The following awards were presented at this year's Leadership Conference:
The Robert H. Mackay 2009 Leadership Award – to Dave Ohman, Former CEO (Retired) of Filer CU
The Ed Callahan 2009 Performance Award – to First Trust CU (Michigan City, IN)
The Ed Callahan 2009 Member Focus Award – to Michigan Coastal CU (Muskegon, MI)
The Ed Callahan 2009 Collaboration Award – to Neighborhood Mortgage Solutions, LLC (a collaboration of Alpena Alcona Area CU, Frankenmuth CU, and Team One CU)
Information
Join us for several days of special events surrounding our annual CU*BASE Leadership Conference. Designed for CEOs and senior credit union leaders from all CU*BASE clients, Wednesday's Leadership Conference provides a unique opportunity to get together with your peers and hear CU*Answers' vision for our partnership during the coming year. And you never know just what Randy Karnes will do…previous years have involved eggs, chickens, teeter-totters, magic boxes (and big clown shoes?!?). We hope you will join us for what always proves to be a fun, energizing and inspiring time together!
Invitation
This year's events are scheduled for June 16, 17, and 18, 2009. All CU*BASE clients are invited, and registration is required no later than June 5, 2009.
(NOTE: Registration for the golf outing must be done separately, via the registration form mailed to your credit union's CEO.  Contact phaehnel@cuanswers.com if you need assistance.)
Location Change! If you are planning to attend any of the education sessions during the day on Tuesday, please note that they are being moved to the Centennial Country Club, 3361 Charlevoix Dr SE, in order to accommodate more attendees. Open the revised invitation to learn more, or use the link above to register now.