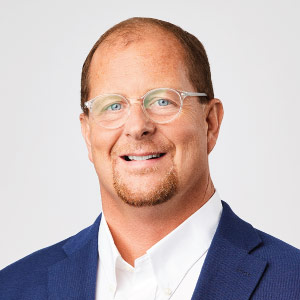 CEO, Honor CU
Director Info
Current Positions:
Chairman
Investment Committee
Handbook Committee
Nominating Committee
Member Since: August 2009
Term Ends: September 2021
Biography
Scott McFarland brings a strong operational and strategic background. Scott's years of experience at credit unions, ranging from $15 Million to $850 Million, brings perspectives to the board and the partners of CU*Answers. His commitment to the philosophy of the credit union industry is not just spoken but demonstrated in the work he does on a daily basis for the member, the community and the industry.
Since taking over Honor Credit Union in 2008, the organization has seen strong and steady growth even during challenging economic times. Scott credits the growth in the organization to a loyal  member base, a progressive and supportive Board of Directors, and the great people that make up his team.
Before joining Honor Credit Union Scott designed and implemented a consultative service and sales culture as the VP of Lending and VP of Operations for United Federal Credit Union. Scott then led the sales team through a merger that created a $700 million credit union in Michigan's Great Southwest. As the VP of Member Sales and Service Scott brought his passion for member service, strategic vision and strong tactical skills to an even larger sales team serving a large and diverse membership.
Scott credits the skills that he learned from his mentors in the industry and his family. He was taught early that the "Work Hard – Play Hard" philosophy creates a balanced and exciting life. Scott is committed to bringing this same philosophy to the Board at CU*Answers.
Scott has his BA in Economics and Management from Albion College and an MBA in Management from Saginaw Valley State University.
Professional Associations
Honor Credit Union
Credit Union Services Group Board Member (MCUL affiliate)
Great Southwest Chapter Executive Committee Member
Lake Michigan College Foundation Board Member
Greater Berrien Springs Recreation Department Board Member
Cornerstone Chamber of Commerce Board Member
Credit Union Info
Honor Credit Union
2920 Lakeview Ave.
St. Joseph, MI 49085
phone: (269) 985-2720
email: smcfarland@honorcu.com
website: http://www.honorcu.com/