What's all this talk about a new look coming to online banking?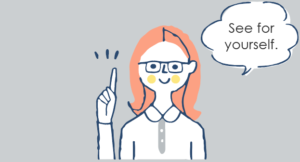 For 50 years, CU*Answers has been driven to be a forward-thinking organization, always pushing toward the next thing we should be doing, the next horizon, the next challenge to overcome, the next opportunity to harvest. Looking backwards too… Read the Report to Owners

Unemployment claims are at a historic level across our country and you need to know details of the impact on your membership. Find these members – You can know who is dealing with financial disruption and needs connection to resources.

Imaging Solutions is looking to leverage the power of the network to compel vendors to get to the table on your behalf.
Complete an ITM Survey so we can know what to focus on and how to get involved together. Complete the Survey!
GOLD Updates
The next GOLD updates are currently scheduled for:
Online CUs

21.10

Oct. 3, 2021

CU* Partners

21.10

Oct. 3, 2021

Self Processing CUs

21.10

Oct 10, 2021 (Sunday)