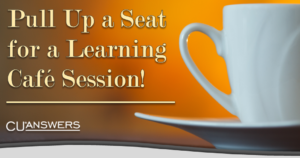 This month, Thomas Hull of the Asterisk Intelligence team will be providing a review of two commonly used dashboards within CU*BASE – Tool #552: New/Closed/All Accounts and Tool #553: New/Closed/All Memberships Dashboard.  Join Thomas to learn more about the differences between these two dashboards and how beneficial they can be for quality control at your credit union!
Wednesday, March 24
3:00 PM – 4:00 PM ET
Don't forget: CU*Answers web conferences are always free to attend!