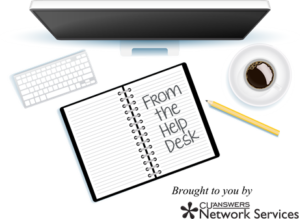 ATTENTION NETWORK SERVICES FIREWALL MANAGEMENT CLIENTS
Originally scheduled for Sunday, March 14th from 12:00 PM to Midnight ET, this maintenance has been rescheduled and will occur tonight, February 24th, from 11:00 PM to 8:00 AM ET.
SonicWALL Global Management System Maintenance
What Are We Doing?
We will be upgrading the Sonicwall Global Management System (SGMS).
Why Are We Doing This?
This is a maintenance release that contains bug fixes and will keep us current with vendor support.
When Are We Doing This?
This upgrade will be deployed on Wednesday, February 24th, starting at 11:00 PM ET and will conclude at 8:00 AM ET.
How Will This Impact You?
During the maintenance period the system will be intermittently unavailable.
All log collection will be paused and this will be reflected on the reports with no data summarized during the maintenance period.
What Do You Need To Do?
There is no action required on your part.  Please note that this maintenance does not interrupt the security services running on the firewalls in any way.
If you have questions or concerns, please contact the Help Desk at extension 266, or by email.