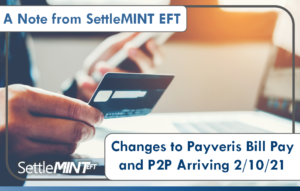 Attention Payveris Bill Pay and P2P Credit Unions
Following a recent review of Payveris bill pay, we discovered that some credit unions exhibited unusually high or unlimited maximum limits for max payment amounts, max daily amounts and max monthly amounts.  CU*Answers has worked with Payveris to create a program to change the higher limits and set them at the standard amount.  These updates will be run on Wednesday, February 10th and will be in place after 12:00 PM ET.
To see what your limits are, you must have a PASS user set up for the manager role.  When you log into PASS, there is a 'Manage FI' option on the left-hand side of the screen.  When you select this option, a screen will appear that displays segments, while the second tab displays limits.  If you select the 'limits' option, you will be able to see your maximum, standard and new customer limits.  If you are set to 'unlimited', we will be updating these limits automatically.  However, if you would like to make custom changes for your credit union, please contact SettleMINT EFT.