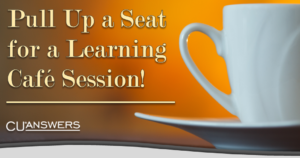 This month, we will be offering a review of the Balancing Made Easy Guide.  The Balancing Made Easy Guide is designed to walk your accounting department through the procedures that CU*Answers recommends for reconciling all CU*BASE daily processing and interfaces.  Join Stephanie Raven, Team Lead with Client Services and Education to learn more!
Tuesday, February 23
3:00 PM – 4:00 PM ET
Don't forget: CU*Answers web conferences are always free to attend!