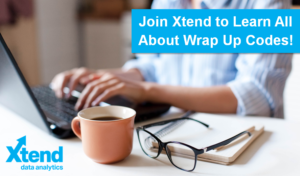 Wrap Up Codes are a key tool in understanding your membership.  They can reveal which members call, what they're calling about, and what products or services could help them.  You can use them to answer questions like:
What do members frequently need help with?
Which demographic groups call the most?
Which self-services could members use instead of calling?
Join us to learn more about how Wrap Up Codes work, how they can be used, and how Xtend Data Analytics can make them work for you!
Tuesday, December 15th
2:00 PM – 3:00 PM ET