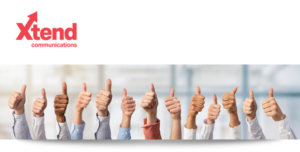 Xtend is excited to introduce Litmus! This new platform will streamline the reviewing and approval process for HTML emails.
With Litmus you can:
Review the email proof as it will appear in various email clients (Outlook, Gmail, etc.)
Click anywhere on the HTML email and leave comments to request revisions
Tag Xtend team members in the comments to provide feedback
Approve the final email proof
You will receive additional information regarding Litmus next time you submit a request for an HTML email. Best of all, there is no additional charge or change in pricing for this enhancement.
Contact us with your questions or request an HTML email below.
For questions, please contact us by phone (866) 981-4983, or by email at info@xtendcu.com.