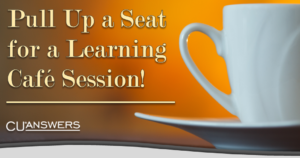 CU*Answers is proud to offer a native bill pay service through a relationship with Payveris.  Bill payment via It's Me 247 Bill Pay (Payveris) lets you offer members a bill pay solution fully integrated with online banking.  During this month's Learning Café session, Chase Johnson of the SettleMINT EFT team will review the best ways to prevent fraud and recover lost funds from fraudulent Bill Pay and P2P transactions on the Payveris platform.  Register below to join Chase and learn more!
Tuesday, November 3
3:00 PM – 4:00 PM ET
Don't forget: CU*Answers web conferences are always free to attend!