Remote access to your data and your operations is more important now than ever before.
Every day, Analytics Booth is tracking and trending hundreds of data points on your operations, your members, your products and services.  Whether your focus is on portfolio performance, delinquency, electronic services, liquidity or just about anything in between, Analytics Booth has the data you need to monitor operations and make informed decisions.  Best of all, it's available anywhere you have an internet connection – in the office, in the board room, and yes, even at home.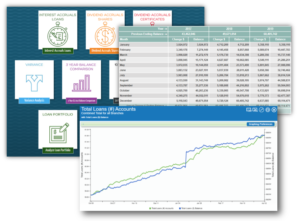 How have your operations been impacted?  Visit Analytics Booth for the answer!  Not yet a subscriber?  Visit our store to get started!
If you have questions or would like to schedule a demo, contact the Asterisk Intelligence Team at:  ai@cuanswers.com