Credit Union Board Members: Uncover the treasure trove of information on the credit union you serve as a board member!
Find out how with the new video series:
Analytics Booth for Board Members
Search for this thumbnail: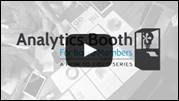 Not sure if your credit union subscribes to Analytics Booth?  Contact your credit union management team to find out.
To sign up for Analytics Booth or for questions, contact the CU*Answers Asterisk Intelligence team at AI@cuanswers.com.