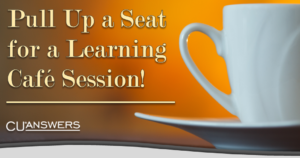 Here comes another Learning Café session!  Join Nicole Cooper, Team Lead with SettleMINT, as she discusses the credit card cash back program.  Learn how you can expand your credit card portfolio and increase your credit union's transactional usage.  Reward members with a percentage back while increasing sales and creating lasting memberships!
Tuesday, January 14
10:00 AM – 11:00 AM ET
Don't forget: CU*Answers web conferences are always free to attend!