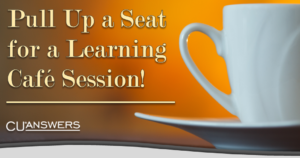 Here comes another Learning Café session!  Join Kristian Daniel, Vice President of MTG, Sales & Business Development, as he discusses how your credit union can create custom online forms to gather requests at your credit union.  Kristian will cover topics including:
Opportunities for creating online forms
Where your credit union can list online forms
Working the requests when they are submitted
Wednesday, December 11
2:00 PM – 3:00 PM ET
Don't forget: CU*Answers web conferences are always free to attend!