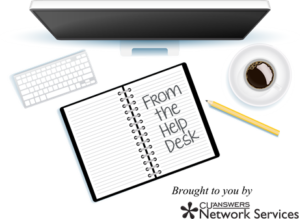 ATTENTION NETWORK SERVICES FIREWALL MANAGEMENT CLIENTS
SonicWALL Global Management System Maintenance
What Are We Doing?
We will be performing an upgrade to our SonicWall Global Management System (SGMS).
Why Are We Doing This?
We are performing this upgrade to maintain support for the environment.
When Are We Doing This?
This upgrade will be performed on Sunday, December 8th, between Noon and Midnight ET.
How Will This Impact You?
The SGMS console will be unavailable during this maintenance window.  Your reporting will not be impacted due to this event.  This maintenance will not affect the operation of your firewall.
What Do You Need To Do?
Please remain logged out of the system until the end of the maintenance period.  After the maintenance period has concluded, all services will be available as usual.
If you have questions or concerns, please contact the Help Desk at extension 266, or by email.